Commercial Equipment Repair
Are you looking for a commercial equipment repair? In food service industries especially if you have your own restaurant, one of the biggest headaches that you might experience is more on the need of commercial kitchen equipment repair. If some of your kitchen equipment is not functioning properly, its costs of operation may be huge and give you unhealthy results at the end. When you noticed that some of your equipment at the kitchen is not functioning properly, then don't hesitate to seek for The PKI Group commercial kitchen equipment repair immediately.
Some of the commercial equipment repair includes the following: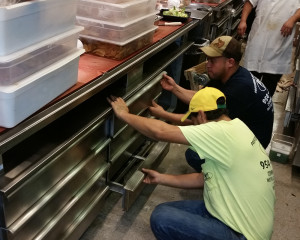 • Refrigerator Repair
• Oven Repair
• Gas Stoves and Gas Fryers Repair
• Kitchen Hood Cleaning and Repair
• Filter System Repair
• Induction Range Repair
There are still other repair services that can best suit to your kitchen equipment needs. Just have in mind that all of these commercial repair services are more on improving the functionality of the equipment at the same time giving you the chance to acquire the best result using these pieces of equipment.
Why Hiring The PKI Group Commercial Equipment Repair?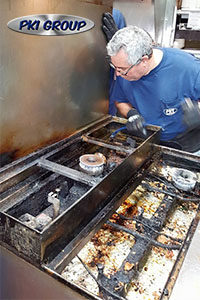 As soon as you noticed some troubles and problems using some of the equipment in your kitchen, then don't hesitate to immediately seek for our services. We are the best and most reputable commercial kitchen equipment repair services. This service may also help you in saving huge amount of money since you don't need to change and buy for new equipment in exchange of the damage one. Simple damages that your kitchen equipment may have mat not be as expensive as what you think. There are instances that it just needs some adjustments to make it work again. This is the reason you need to seek for professional and reputable repair services ahead of time. Remember, prevention is a key for the proper functionality of your commercial kitchen and no downtime in a busy day and with customers waiting for their food.
So, if you want to save huge amount of time, money and effort in your kitchen equipment, then choose to let your equipment undergo the best repair services. This is to prevent you from purchasing new equipment if the damaged one can still be repaired. Call us today at 954-530-3757 or click Equipment Repair for further assistance.
More Commercial Kitchen Services by PKI