Restaurant Equipment Repair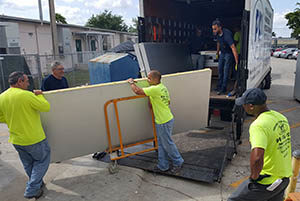 Are you looking for a restaurant equipment repair company? Anyone who has ever owned a restaurant would tell you that the main determining factor behind a restaurant's success or failure is the quality food and the service. To achieve success in the food and beverage industry, one cannot afford a broken equipment. Therefore, for and efficient restaurant equipment repair it is recommended to hire the services of The PKI Group.
Why Hire Us?
The PKI Group offers 24/7 repair and maintenance services for the food and beverage industry across Florida. Our services are suitable for food equipment, refrigeration, gas installations and much more. We are one-stop-shop for all your restaurant equipment repair and maintenance needs. Our goal is to offer same day repair solutions for all major restaurant equipment brands.
We've been providing our services to Florida's restaurants for many years. We specialize in repair and maintenance of kitchen appliances and equipment. Our repair technicians are qualified and experienced. We take care of our clients by offering superior services and innovative solutions to help maximize their business results.
Our values serve as a driving force behind our business activities, culture, and customer service:
Integrity: Highly trained technicians and top notch service
Loyalty: We are committed to the satisfaction of our clients
Unparalleled customer service: Excellent customer service is the core of our business
Quality: Excellent services, quality materials, expect nothing less
Availability: We offer 24-hour emergency service, and we are here for you every day
Our Services
Repairs
The PKI Group is the definitive service for refrigeration, commercial cooking, and ware washing machines. From small food processors to large cooking systems, we offer repair service for all type of restaurant equipment. Whether the problem has to do with refrigeration, electrical, steam, or gas, our qualified technicians can deal with all of them.
If your existing restaurant equipment is repairable, we will tell you. We won't 'upsell' new replacements that are unnecessary and will ruin your budget. If the equipment is beyond repair, we will advise you and recommend viable options for the new purchase while being attentive of your budget and looking to save you money.
Our restaurant equipment repairs include:
Convection ovens and accessories
Restaurant ranges
Walk-in freezers and refrigerators
Refrigerated display cases
Dishwasher equipment
And much more!
Preventive Maintenance
The PKI Group offers comprehensive preventative maintenance programs to help your commercial kitchen equipment working properly throughout the year. Our expert technicians will provide efficient and quick service that will reduce expensive equipment downtime.
24-Hour Emergency Service
With our 24hr emergency repair service, you can rest easy knowing that The PKI Group has got you covered in case your equipment stops working unexpectedly.
The PKI Group – Restaurant Equipment Repair
Call us today at 954-530-3757 or click here for further assistance.
More Commercial Kitchen Services by PKI