Commercial Vent Hood Installation
Are you looking for a commercial vent hood installation? There are many installation and design challenges for commercial kitchen ventilation systems. Everything needs to be perfectly integrated into the structure of the building without compromising safety, ergonomics, and efficiency of the system. Professional installation of commercial kitchen ventilation is necessary to make sure that the system complies with national building and fire codes. You can count on The PKI Group for efficient installation of commercial kitchen ventilation.
Why Hire Us?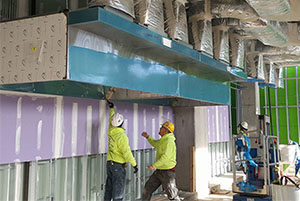 The PKI Group has been offering cost-effective, efficient, and professional commercial vent hood installation solutions for clients throughout Florida, our of state and internationally. We have the technical knowledge, equipment, technology, and experience to provide custom installation, and maintenance services to cover all your commercial kitchen ventilation needs.
The commercial vent hood installation process requires advanced knowledge of air movement dynamics and exceptional skill of installation procedure. At The PKI Group, our technicians have the training and experience required to install seamlessly and integrate an operational ventilation system in your commercial kitchen.
Our installation technicians are certified and fully licensed, and they follow all applicable state and national building codes. Before the installation process, we first review the project specifications and make proper adjustments to make sure that the installed system fulfills your unique requirements completely.
We specialize in:
Installation of kitchen ventilation systems
Replacement and removal of old ventilation equipment
Ventilation system repairs and maintenance
Custom stainless steel fabrication
And much more!
Some features of our services include (but not limited to):
Fastest response time
Excellent customer service
One-stop-shop for all commercial kitchen ventilation services
Follow-on repair and maintenance as required
Professional insight into efficient kitchen equipment installations
Certified and experienced technicians
Cost competitive rates
Our commercial vent installation services include the following: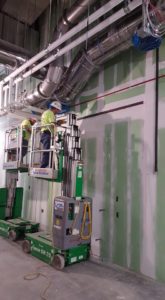 All Components of Commercial Kitchen Vent Systems
A commercial vent system includes several components that have to adhere to specific codes and regulations. Failure to follow these codes and regulations could result in violations during the inspection process; in addition to increasing the risk of fire or health hazard.
Ductwork
We install leak-free duct work with low amounts of bends. We take noise seriously. That's why we use the latest noise reduction technology in our ductwork to meet legal requirements.
Extractor fans
The resistance against operating fans in kitchen ventilation systems is relatively high. Therefore, we offer installation of a wide range of extractor fans to suit your business needs, for example:
Backward curved axial flow, mixed flow, or centrifugal impellers
Lightweight plastic-type or multi-vane impellers
Fixed or adjustable metallic impellers
Box extractor fans
And much more!
Gas Safety Interlock Systems
If a kitchen extractor fan fails, gas interlock system instantly cuts off the gas flow to your system to prevent the buildup of gas. Our gas interlock system installation guarantees a safer kitchen environment for your employees and clientele.
The PKI Group – Commercial Vent Hood Installation
For further assistance, please call us at 954-530-3757 or click Vent for a FREE quote.
More Commercial Kitchen Services by PKI