Commercial Exhaust Hood Installation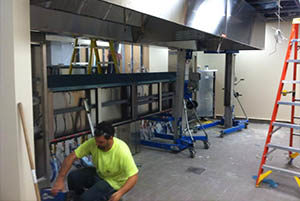 Are you looking for a commercial exhaust Hood installation? Running a commercial kitchen is a lot different as compared to managing a domestic one. In commercial kitchens you have to handle larger food volumes, and such tasks are done differently altogether. As the owner of a food and beverage business, you want to make sure that the commercial exhaust hood installation is done properly. You can count on The PKI Group for reliable commercial kitchen installation services.
Why Hire Us?
The PKI Group is a leader in the installation, repair, and maintenance of quality commercial kitchen equipment. The dedication and professionalism of the PKI team to delivering our clients the best services is the primary attribute of The PKI Group.
We take great pride in our attention to detail and with our skill and knowledge; we are confident that our clients get the service they really need. We offer "value-added service" through our installation, repair, and maintenance services from start to completion. Our highly qualified technicians have years of industry experience.
Our Services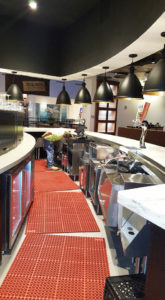 Installation
As mentioned above, a kitchen is the heart of a commercial restaurant. When running a restaurant, you don't have time for expensive mishaps that may stall or slow down production. That's why you need professional installation or replacement of your kitchen equipment. To make sure you that can focus on your business without worrying about any kitchen-related problems, call the PKI Group. Whether you are installing new kitchen equipment or replacing an existing appliance, The PKI Group will reduce your downtime, eliminating mistakes, and getting your commercial kitchen equipment installed the right way. Not only can we help with equipment installation, but we can also assist you in the selection of new equipment.
Repair
When the kitchen equipment of your commercial restaurant stops working, it can cost you money. Therefore, you need a company you can count on to get the repair done correctly and quickly. That company is The PKI Group.
We repair all types of food and beverage equipment including:
Cooking Equipment
Food Prep Equipment
Refrigeration Equipment
Reach-ins, Walk-Ins, and Ice Machines
And much more!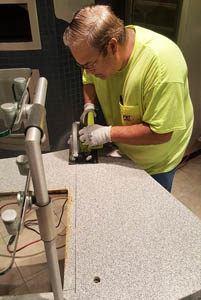 Maintenance
With a proper regular maintenance, you can prevent most commercial kitchen equipment problems. But due to everyday busy business activities, it's easy to forget about required regular maintenance. That's where preventive maintenance service of The PKI Group comes in handy. Our preventive maintenance service covers regular maintenance of various types of appliances and kitchen equipment.
The PKI Group Commercial Exhaust Hood Installation
We satisfy the needs of every client, no matter the size or requirement of the job. Whether you need a kitchen hood installed or a refrigeration equipment repaired, we have got you covered.
Call us today at 954-530-3757 or click Repair for further assistance.
More Commercial Kitchen Services by PKI