Restaurant Equipment Installation
Restaurant equipment installation is essential for a food and beverage establishment. In a restaurant, it is always important to have the proper refrigerators, walk-in coolers, kitchen hoods, and stainless steel counter tops to be up and running with your business.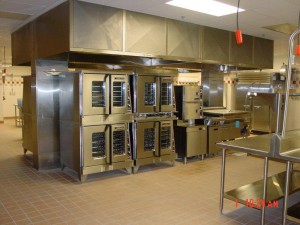 In a sense, the restaurant equipment installation has an effect on the service that you provide to your customers. Why? Because a cohesive kitchen layout with the proper equipment and a good installation, is going to create the appropriate environment for your workers, as well as prevent any malfunction in the future. No business owner wants their equipment to break down in the middle of a work day because it wasn't installed correctly since the beginning.
What restaurant equipment installation provider should you look for?
The PKI Group restaurant equipment installation service has qualified expert technicians. Every time you need maintenance, we are ready to assist you 24/7 with any concerns regarding your equipment.
Our many years of experience in this field makes us offer not only installation services but as well as repair, maintenance, welding modification, demolition, and warehousing. You can expect from our service to be able to address your restaurant equipment problems as quickly as possible. At peak periods, you can rest assured that you rely on someone with expertise, and that will be there. We have done hundreds of commercial kitchen installations, and satisfied customers can speak for ourselves. Call us today at 954-530-3757 or fill out a quick Quote and we will be back to you shortly.
More Commercial Kitchen Services by PKI