Commercial Food Equipment Repair
Are you looking for a commercial food equipment repair? From slow service to health code violations, ignoring necessary appliance repairs can have a serious impact on your business. If you are searching for a reliable commercial food equipment repair, hire The PKI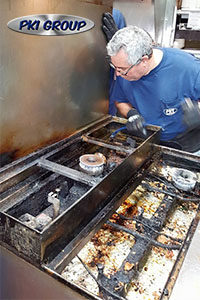 Group today! We offer different kitchen equipment repair services throughout Florida. Our expert technicians can identify the root of the problem and repair your equipment so you can resume your business routine and get back to taking care of your customers.
Why Choose Us? 
At The PKI Group, we specialize in installation, repair, maintenance, and service of commercial kitchen equipment. Our goal is to keep our customers satisfied and operational as soon as the problem is detected and fixed. We can diagnose any kitchen appliance problem right the first time, and prolong the lifetime of your commercial kitchen for many years.
At The PKI Group, our philosophy is to provide you with all the necessary information at every phase of your commercial kitchen equipment installation, repair, or maintenance project.
Furthermore
We response to the concerns and requests of our customers immediately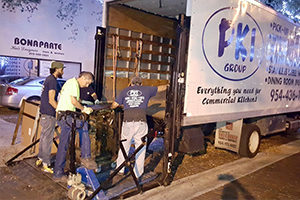 Each customer who contacts The PKI Group is met with a positive experience
We strive to make sure that our customers are fully satisfied with our service
We offer 24/7 availability so that you can call us at any time. We will be there for you!
Our Services
The PKI Group is your source for commercial food equipment repair services that are done to last. We offer a wide range of commercial kitchen equipment repair services to meet every need of our customers. No matter what kind of kitchen equipment problem there is, we know how to fix it.
Following are some of our major services:
1. Preventative Maintenance
Scheduled maintenance is important for a commercial kitchen equipment to keep it running at its maximum performance without compromising any potential problems. Our experienced and certified technicians are carefully selected to meet top quality standards, and fulfill any maintenance work accurately.
2. Commercial Kitchen Repair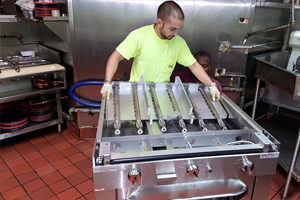 The PKI Group has years of experience in commercial kitchen equipment, making sure that our customers can keep cooking quality food without any worries. Our professional technicians can repair various types of kitchen equipment including
Ovens, Ranges, Griddles, Salamanders, Broilers
Fryers, Kettles, Skillets, Steamers
Rack, Combi, and Rotisserie Ovens
Warming equipment
Slicers, Mixers, Bakery equipment
Conveyor and Tray Dish Machines, Cart Washers, Pot Washers, Disposals
Retherm Cart Systems and Tray Line Conveyors
3. Commercial Refrigeration
When your commercial refrigeration equipment fails, you not only lose the product but also lose the profits and patrons.
The PKI Group is insured and licensed to repair:
Refrigerators
Ice Machines
Freezers
Blast Chillers
Cold Tables and Rails
Retherm Cart Systems
Walk-In Refrigerators and Freezers
Emergency Repair
We offer 24/7 emergency repair services to help restore your operation rapidly on weekends or after hours. For emergency repair service, we have fully stocked trucks carrying various repair and replacement parts plus a warehouse full of emergency parts to get you back in business with lightning speed.
The PKI Group Commercial Food Equipment Repair
Don't hesitate to give us a call at (954) 530-3757 for further details or Click HERE to fill out a quick form.
Follow us on Facebook.
More Commercial Kitchen Services by PKI