Restaurant Grease Trap Installation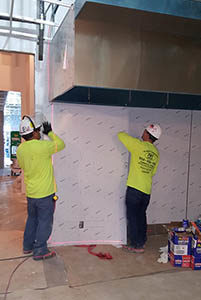 Are you looking for a restaurant grease trap installation? A grease trap prevents oils, fats, and solids from reaching the drain of your kitchen as well as the sewer system. Oils, fats, and solids can cause drain blockage which leads to a backflow and pollution. Grease traps are also required to be installed on kitchen waste fixtures, so solids do not enter the sewer system.
Why Hire Our Services
If you own a restaurant, then you can rely on The PKI Group to help you stay in compliance with all local (FOG) Policy and Procedures and regulations. Our qualified team has been pumping the oils, fats, and grease from Florida kitchens, small and large restaurants, and food service facilities for many years.
Why You Need a Restaurant Grease Trap Installation?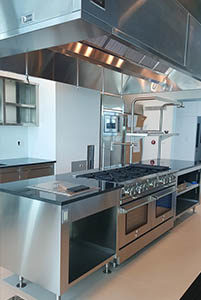 1. Compliance with Grease Regulations
One of the primary reasons to install a grease trap is to comply with local and federal grease regulations. Municipal authorities require that all food service establishments should install a grease trap to eliminate or reduce sanitary sewer overflows by preventing blockage in the drainage pipes.
2. Plumbing Maintenance
If you don't have a grease trap installed in your restaurant, then there's a high chance that grease will build up in the pipes and drains, which will ultimately lead to a blockage requiring professional cleaning or replacement of the pipes down the road.
3. Safety
With the absence of a grease trap, the grease will build up in the pumping stations, sewer collection system, as well as wastewater treatment plants. And when that happens, it can lead to overflow from sewers, manholes causing safety and health concerns for area residents.
The PKI Group – Restaurant Grease Trap Installation and Maintenance Services
Our experienced team will take care of all your grease trap needs in a timely and professional manner so you can focus on your everyday restaurant needs. We can help make sure that your grease-bearing devices and fixtures are connected properly to a grease abatement system for your specific requirement and situation. Before is to late, schedule an appointment at 954-530-3757 or click HERE for further assistance.
More Commercial Kitchen Services by PKI