Looking For A Restauran Hood Installation?
If you have a restaurant, you are already aware of how significant is to serve excellent type of food as well as an unmatched service to your clients. When opening the restaurant, you invest in different type of kitchen equipment along with a good chef to assure that your menu could immediately attract clientele and, later on, become repeated customers.
With your attention and focus on designing the dining area of your restaurant, is crucial to make sure the restaurant hood installation is done safely and up to code. The PKI Group restaurant hood installation services assure that your kitchen will be running efficiently and safely.
Benefits of Restaurant Hood Installation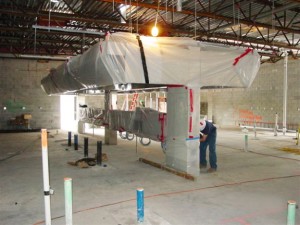 • Your kitchen will be running safely and more efficiently free from any grease and other unnecessary dirt.
• Enhance health standards in the kitchen area of your restaurant.
• Decreased risks of unexpected fire incidents that might destroy not only your property but even other people's life.
• A restaurant hood installation promotes better ventilation for odor and smoke removal.
• Greater savings of energy.
• It promotes cleaner and safer working environment as well as minimized chances of product contamination.
• With the proper restaurant hood installation, you are also given an assurance of acquiring inspection ratings.
• Is also one way of complying with the national and local health and fire codes. This is one way of showing that you're following the right rules and regulations in terms of fire safety in your restaurant.
Are you in need of a Restaurant Hood Installation?
The PKI Group commercial kitchen installers offer restaurant hood installation services for any food and beverage industry. As a worldwide company with more than 30 years in the business, we guarantee a complete integrated and safe installation, so you prevent any fire hazard, excess grease, and a safely cooking environment. Call us today at 954-436-15-13 or visit Installation Quote
More Commercial Kitchen Services by PKI