Your Trusted Kitchen Installer Since 1979

Specializing in refrigeration and commercial kitchen equipment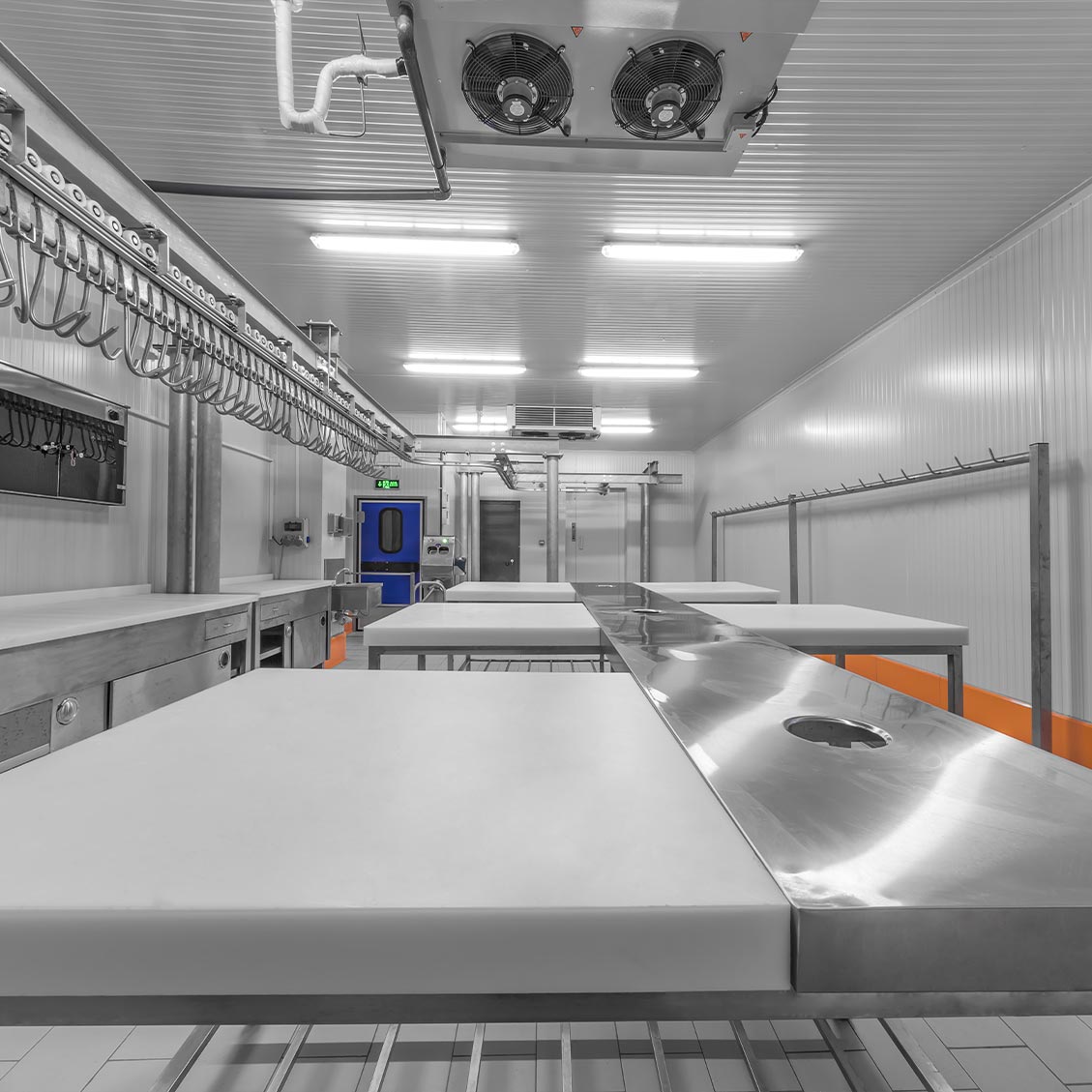 We Are Undisputed Experts in Commercial Refrigeration
Preserving inventory is the key to minimizing losses. However, without an excellent commercial refrigeration system, you might lose more than what you make. Here's where we jump into the equation. PKI Group is a team of experts offering A-Z commercial refrigeration solutions.
Whether you need commercial refrigeration repairs, routine maintenance, or installation, we have teams well-versed in each task. We PROMISE you this; by the time we are done working our magic; you will have nothing but pure satisfaction on your face.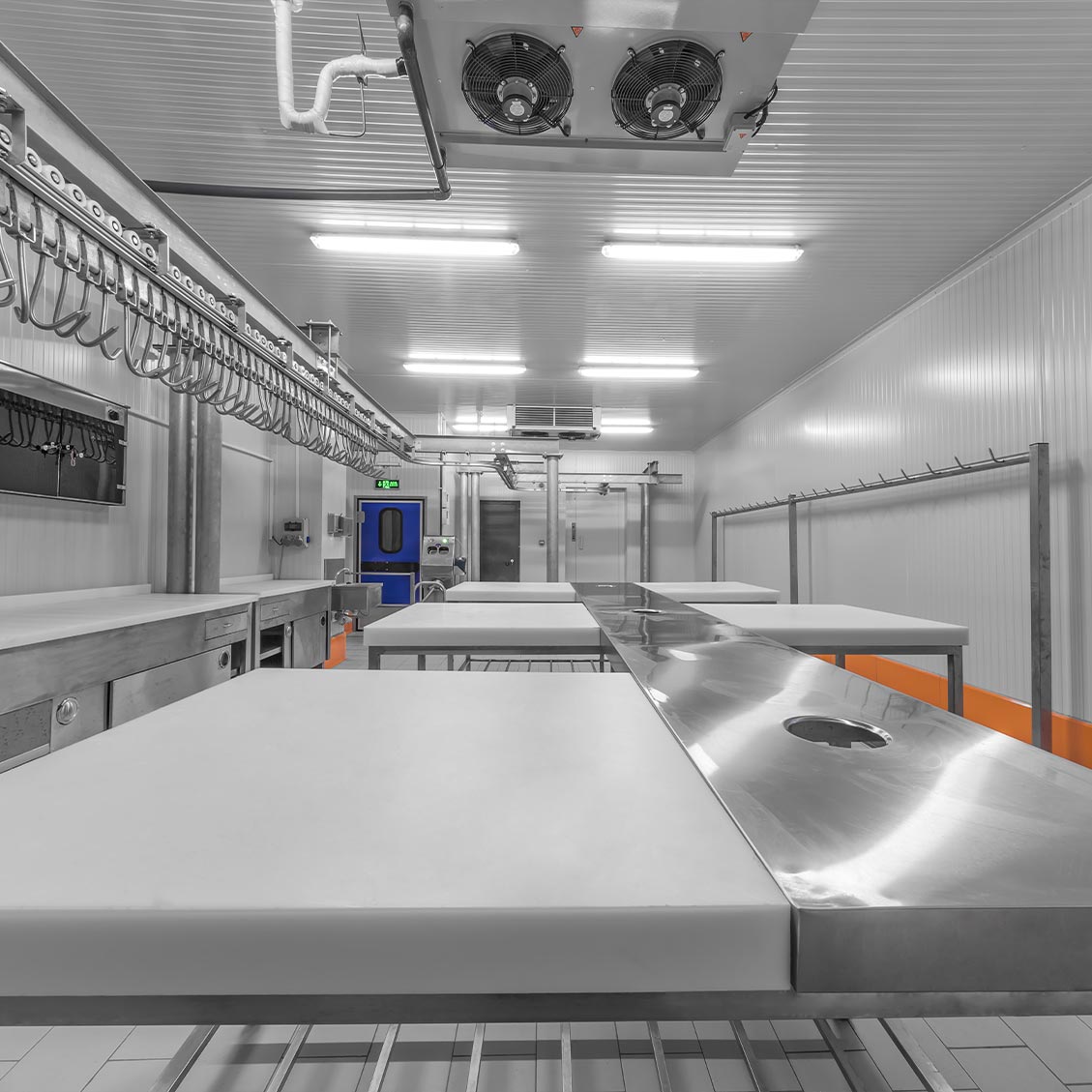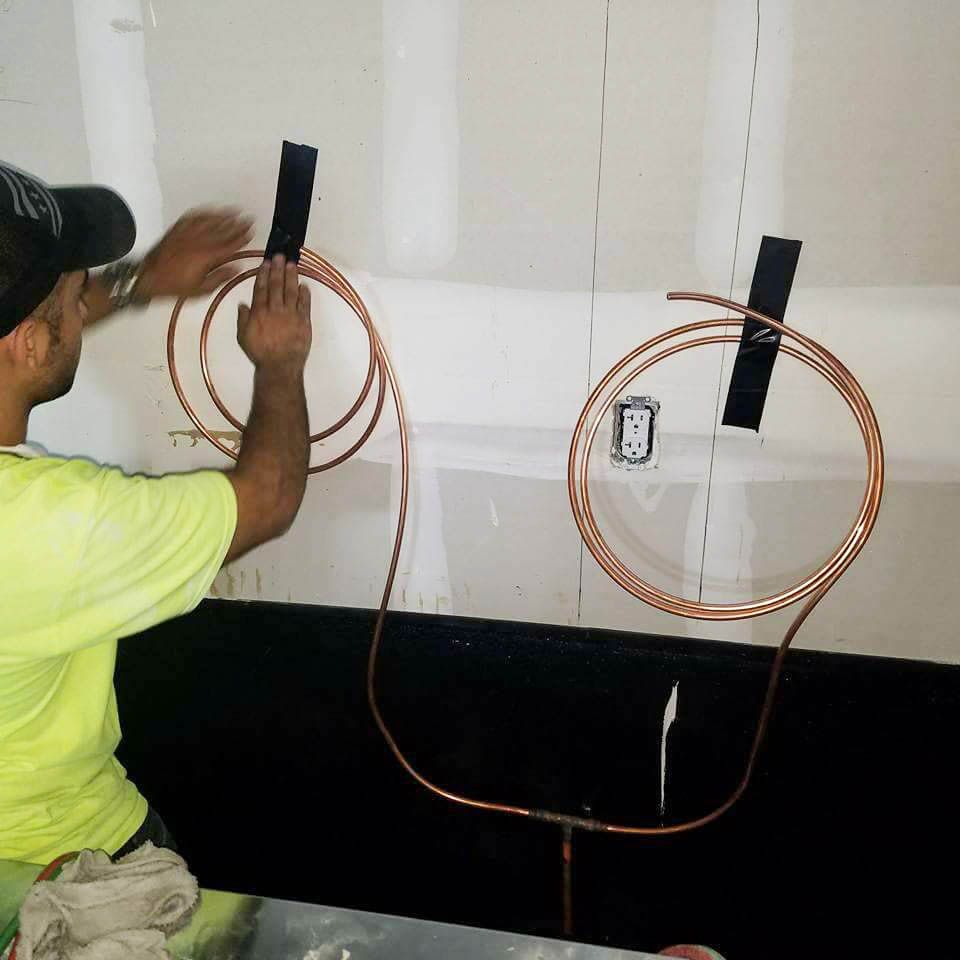 Commercial Refrigeration Repair
Our professional commercial refrigeration technicians can pinpoint any problem in your system and make it as good as new in no time. We go out of our way to promptly fix the issues because we understand it can impact your business.
Be it the compressors, coils, condensers, evaporators, motor starters, circuit boards, control systems, or any other parts, we can troubleshoot and restore every component.
We can also help you make your system EPA compliant by fixing any leaks or potential hazards waiting to happen. Just show our team the way to the system; they'll handle it from there.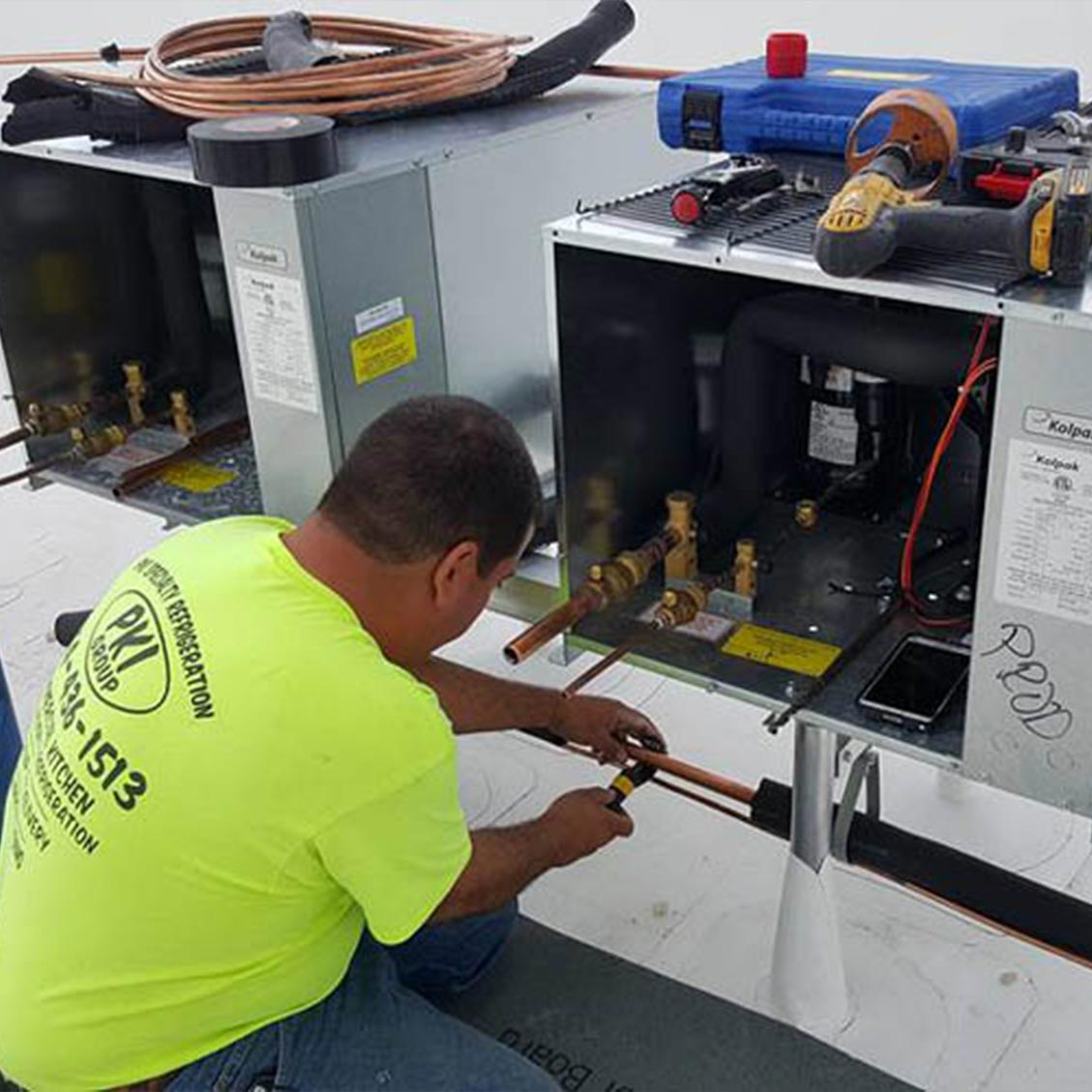 Commercial Refrigeration Maintenance
PKI Group is a one-stop-solution to all commercial refrigeration needs, which also includes routine maintenance. Our refrigeration engineers can help you increase the lifespan of your system and avoid any unexpected breakdowns.
We offer an A-Z maintenance solution from inspecting and evaluating the system components' health to cleaning them, calibrating settings, and performing preventive maintenance.
Even if we weren't the ones to install the system, you can fully trust our engineers to take good care of it because they know their way around every commercial refrigeration system.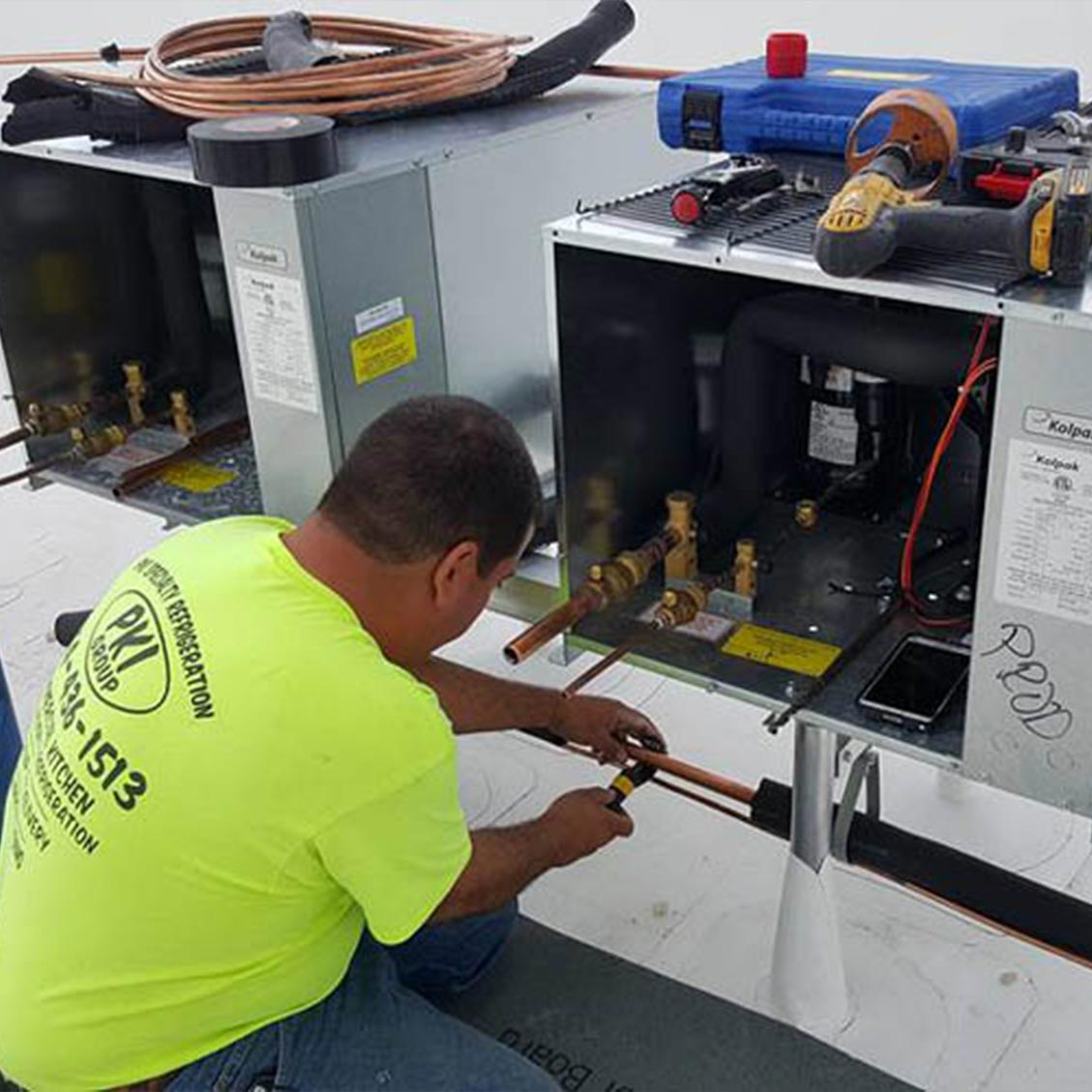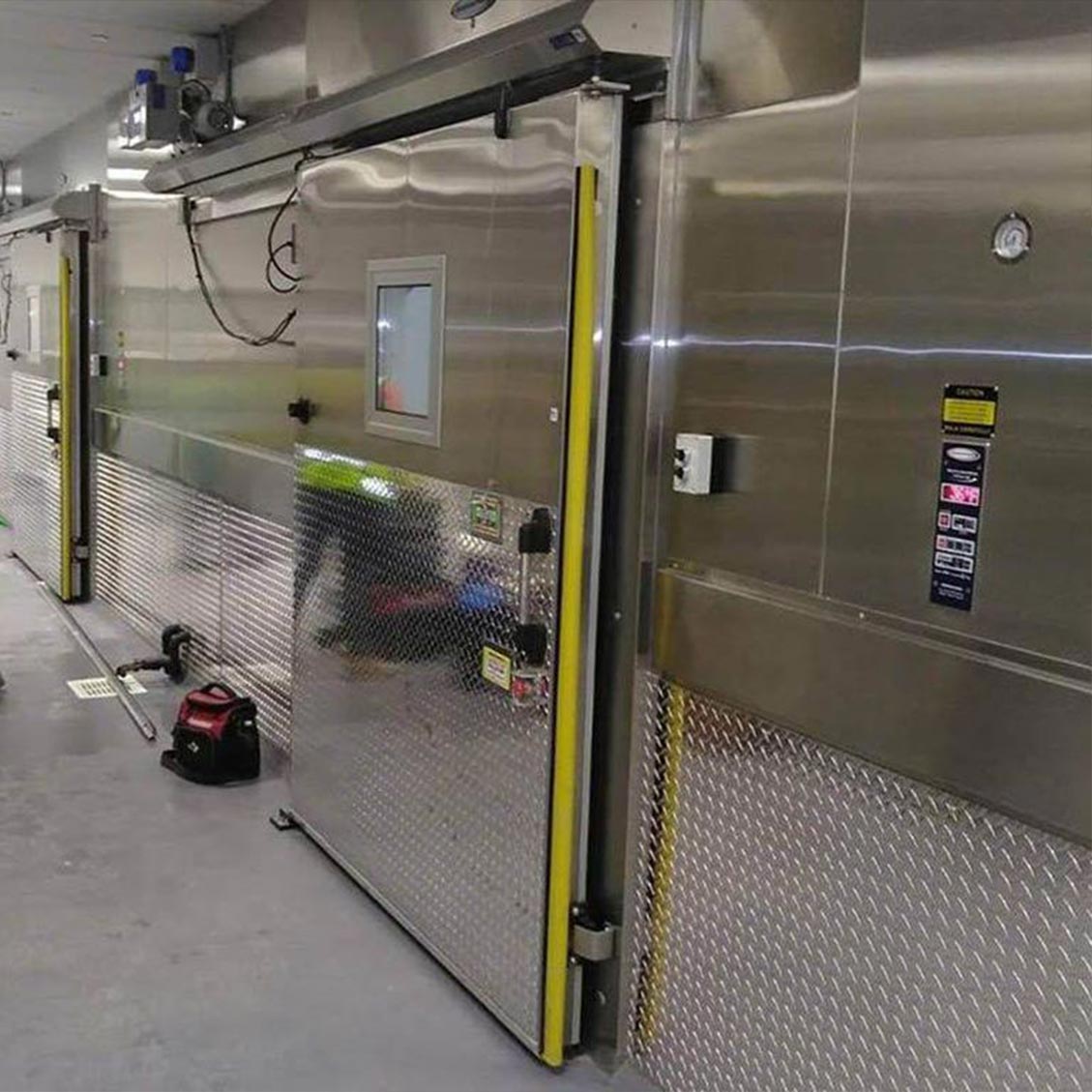 Commercial Refrigeration Installation
Whether it's the time to replace your system or have one installed from scratch, you can count on PKI Group to be your sole commercial refrigeration installation experts. We can not only install the systems you provide but also find the best-suited ones according to your business needs.
From walk-in freezers, ice machines, and cryogenic systems to soft serve machines, chillers, service counters, vertical freezers and plug-in cabinets, etc. we can do it all!
Our technical designers work hand-in-hand with our engineers to come up with a custom commercial refrigeration solution to perfectly sync with your day-to-day operations. They keep both practicality and aesthetics in mind when setting up a system.
EVERYTHING YOU NEED FOR COMMERCIAL KITCHENS

Commercial Kitchen
Installers Since 1979
Our Team Is Ready To Help. We Can't Wait To Serve You.
Why PKI Group for your Commercial Refrigeration Needs?
Getting a whole refrigeration system installed can be daunting as it's a significant investment. We understand this, and we assure you nothing but quality work and maximum satisfaction. Here are a few things to know about us:
Procurement Handling: Whether you need small service counters for serving scoops of ice cream or large walk-in refrigerators to store your inventory for days, we can find the right system for you. You don't even need to lift a finger as our procurement team will do all the spadework, and the installation team will take care of the rest.
Emergency Repairs: System broke down unexpectedly? Losing business because of that? Don't fret; just take a deep breath and call us, and we will dispatch a team of emergency responders to get your refrigerator up and running in no time; we serve 24/7.
In-House Teams: We have teams of expert and highly professional individuals for every service we provide, including commercial refrigeration repair, maintenance, and installation. We hate jack of all trades, master of none type of situations. So we have a team for every purpose that sticks to its domain for maximum efficiency and client satisfaction.
Feel free to ring us and chat with one of our team members. Whether you want to book our services or just ask some questions; we will be more than happy to help!