Commercial Hood Installation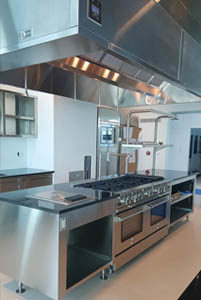 Are you looking for a commercial hood installation? It is a well-known fact that commercial hoods are the secret behind the success of every restaurant. Installation of a restaurant hood is essential; however, most restaurant owners forget that these things require regular maintenance as with the passage of time. Hoods gather grime and dirt which can have devastating consequences. That's why it is recommended to trust the professionals at The PKI Group with installation and maintenance of restaurant equipment that is vital to the success of their business.
Why Hire Us?
Let The PKI Group install your commercial kitchen equipment. We specialize in installation, maintenance, and repair of commercial vent hoods, make-up air supply fans, exhaust fans, etc. We offer various packages that range from installing the commercial kitchen hood you have already purchased, to consultations of exhaust ventilation systems for your requirements. Our philosophy of unmatched quality is found in every part of our service.
Our Services
Apart from our Commercial Hood Installation, we offer maintenance services. PKI professional technicians can provide regular maintenance so your kitchen area, employees, and customers have the appropriate ventilation need it for a healthy kitchen environment.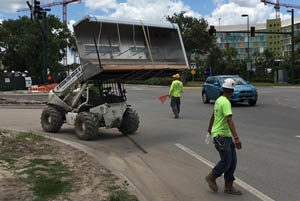 Kitchen Exhaust Cleaning
Grease travels through the vent hood filters into range hood and into the duct work which ultimately leads to the exhaust fan on your kitchen roof. Grease is highly inflammable and can be ignited by a single spark on your cooking line which then can travel through your system within a few seconds.
Vent Hood Filter Cleaning
Our high-quality hood vent filter cleaning installation guarantees less smoke in your restaurant. We can also inspect and install vent filters for your establishment.
Fan Access Panel Installation
Fan access panels are very helpful as they allow all parts of the fan to be inspected, cleaned, and maintained. A good installation and maintenance will prevent grease build up which may otherwise cause the fan to rattle, operate off-balance, and wear out.
Hood Filter Replacement
We offer high-quality filter replacement service for stainless steel systems and can replace light cages, light globes, and grease cups.
The PKI Group – Commercial Hood Installation
Whether you are expanding your existing restaurant or opening a new one, the technicians at The PKI Group can handle the installation of your commercial hood. We have exceptional service agreements to maintain for your restaurant's ventilation system.
Call us today at 954-530-3757 or click Equipment Repair for further assistance.
More Commercial Kitchen Services by PKI