Restaurant Equipment Services
Are you looking for restaurant equipment services? It's not a small problem to have an equipment failed in a restaurant. As a restaurant owner, your livelihood is at stake. And it not only affects you but your employees and customers as well. That's why The PKI Group is here for you. We tackle every job with efficiency and dedication. Over the years, we have provided food and beverage businesses with various services, and we show with our work that the concerns of our clients are equally important to us.
Why Choose Us?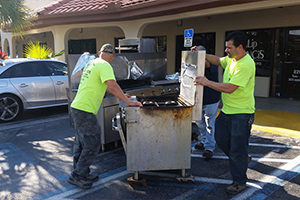 With years of experience and dedicated staff, The PKI Group can help you with any restaurant equipment issue you may face.
We are confident that we can solve the issues you may face from your restaurant equipment. Our certified and well-trained technicians have experience with various major brands, and they have the ability to diagnose and solve any equipment problem. Over the years, we have come across and fixed nearly every possible problem any restaurant equipment could have. We make a very precise diagnosis and carefully figure out the most efficient and cost-effective way to repair a piece of equipment.
Our Services
Cookstoves 
Gas equipment
Food prep equipment
Freezers
Walk-in freezers
Ice machines
Reach-in coolers
And much more!
Beverage Equipment Services, Installation and Maintenance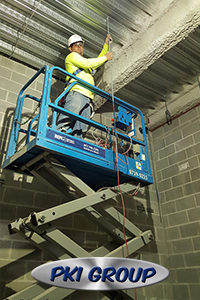 The PKI Group has been providing its services for the food and beverage industry for many years. Whether it is a new installation or a repair/maintenance of existing equipment, we have the expertise to get your establishment in business quickly. We usually respond to our clients and remedy service issue within 24 hours. Our service vehicles are loaded with the most common replacement parts for a wide range of manufacturers.
We have certified refrigeration technicians in our team that are equipped with the latest technology and tools to help you with all of your cooling needs. The stress on refrigeration systems in hot weather makes older units quit, which results in a wasted product and lost sales. Like all of our services, we offer refrigeration service 24/7. When you call us with your refrigeration problem, our technicians will properly diagnose the issue and get it fixed promptly. We will help you resume your business activities in no time.
Gas Installation
We offer installation and service of gas lines and equipment. Our technicians are certified, so you can rest easy knowing that your gas installation or service has been done safely and with a code in mind. Our access to a wide range of aftermarket parts minimizes the downtime to get your business up and running as soon as possible.
The PKI Group
Restaurant Equipment Services
Don't hesitate to give us a call at (954) 530-3757 for further details or Click HERE to fill out a quick form.
Follow us on Facebook.
More Commercial Kitchen Services by PKI