The PKI Group Commercial Food and Beverage Equipment Installation and Maintenance Services
Monday, November 27, 2017 – The PKI Group is one of the few enterprises to specialize in on-call and prompt commercial food and beverage equipment installation and repair services. Since its inception from over three decades ago, the company has gone to tremendous lengths to ensure customer satisfaction standards. Today, the Florida based business is happy to announce the extension of its services as the number one commercial kitchen installers and repair, warehouse experts, refrigeration installation, and welding/fabrication services.
Commercial Kitchen Installers Just a Call Away!
According to a slew of online and real-life customer reviews, The PKI Group has a knack for offering commercial grade kitchen installation services. For any number of Food and Beverage businesses worldwide, their respective clients are always guaranteed to end up with a perfectly up to code kitchen installation and within schedule.
The PKI Group company's team of diligent and professionally trained staff and qualified crew members with versatile skills to do the required job at hand make sure that the soon-to-be-installed kitchen setup meets the expectation of the company's clients. More so, there is always a dedicated project manager who oversees the entire work progress to help ensure a consistent and as expected commercial kitchen installation.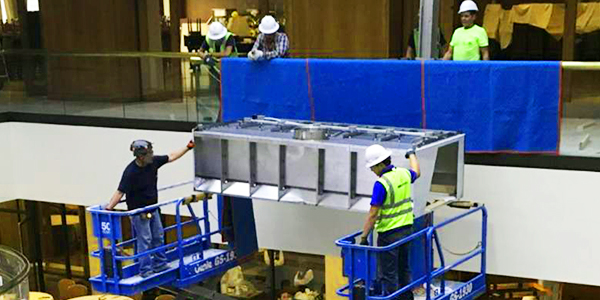 Apart from the aforementioned services, The PKI Group also excels in offering food & beverage equipment repair and maintenance. Online customers, who wish to use the company's services, can directly call the designated number at the official The PKI Group, or get in touch with a representative through any of the business's social media pages.
Why a Food and Beverage Business is Successful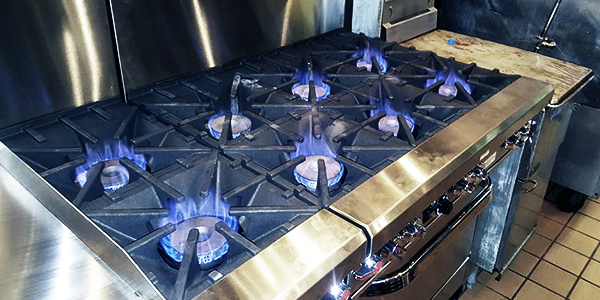 The success and expansion of any restaurant depend on the instant availability of fresh food. In a recent report, many food services related businesses revealed that their respective customers' satisfaction is strongly associated with how fast the kitchen services are. It is only possible because of an able crew, and state of the art cooking equipment that actively support a consistent line of food production.
The PKI Group Services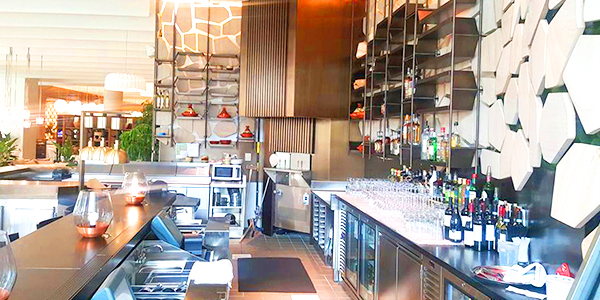 According to official The PKI Group representatives, the company has an array of trained staff members. They can not only work as commercial kitchen installers but also help store, supply and deliver any range of restaurant-related equipment. Whether it is commercial level refrigerator setup, or a brand new beverage bar installation, 'The PKI Group' is always there to provide solutions from the perspective of a long-term thriving business.
Commercial Refrigeration and Repair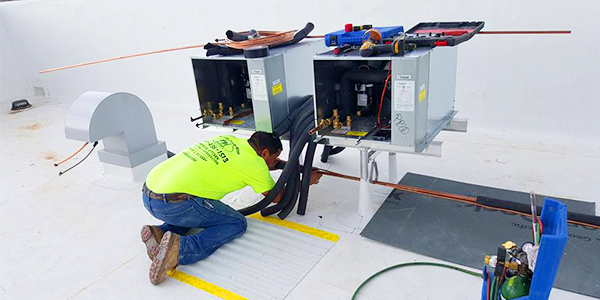 Our service is designed for the food and beverage business or group of restaurants where the equipment needs a new installation or the equipment needs to be maintained. The PKI Group is a hassle-free solution to their refrigeration maintenance needs, always within schedule as we understand that deadlines need to be made for the businesses grand openings.
Welding Modification and Fabrication
Some stainless steel counters need welding modifications to fit perfectly within other kitchen equipment. The flow of the kitchen area and adequate spacing of these elements are necessary for an ideal cooking environment, and kitchen crew performance. The PKI Group crew has expert welders and fabricators to modify any existing issue without compromising the properties of the metal doing a fantastic job all the time.
About The PKI Group – Food and Beverage Equipment Installation
The PKI Group is a USA based business with over 40 years of extensive experience in commercial kitchen & food equipment sector. The company has built a solid reputation for supplying customers, individual businesses and large-scale organizations with ground-up commercial kitchen installations, warehousing, pick up and delivery, and so much more. The PKI Group is recognized as a customer-centric and goals oriented business throughout local vicinities of Florida and worldwide.
Contact Information:
The PKI Group
Website: www.ThePkiGroup.com
Email: info@thepkigroup.com
Phone No. (954) 530-3757
Address: 10350 W McNab Rd, Tamarac, FL 33321
Follow us on Facebook.