Commercial Kitchen and Refrigeration Installers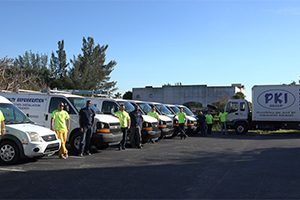 The PKI Group professional crew members have provided for more than 40 years, commercial kitchen design solutions in the food and beverage industry, nationally and internationally.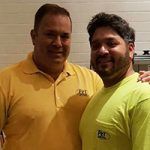 Ben Colon and Ben Jr, are a duo of experts in this field, expanding The PKI Group headquarters to a new location in a centrally located facility in Tamarac, Florida.
"We have all the necessary accommodations to discuss our services and advice you on what equipment is the best value and most suitable for your type of operations and the success of your business." Ben Colon said.
Their office staff members are customer service oriented answering any questions related to commercial kitchen and refrigeration installations, maintenance and repair, fabrication, welding modifications, gas line installations, demolition, and warehousing.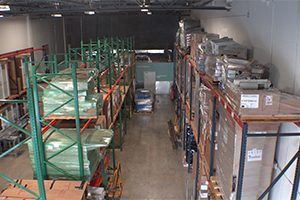 Starting with a surveillance warehouse facility, conditioned for businesses to store any related food service equipment, with short and long-term availability including pick up and delivery options.
Continuing with a fabrication station, with capabilities to speed up the kitchen installation process by customizing stainless steel parts and other kitchen elements for that perfect fit in the kitchen area.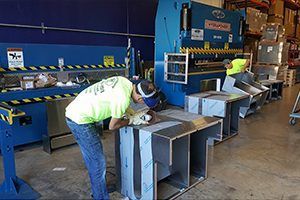 Properly measured, cut, bent, and polished, these custom parts are necessary for complementing existing countertop units, previously purchased from industry kitchen providers.
Onsite jobs also include additional customized pieces, precisely cut and welded to fit kitchen units together, to be perfectly sealed within the walls and granite counters.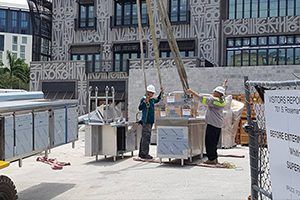 Some of the most challenging jobs include transportation to the site with precise logistics to fit the task at hand such as commercial hood installations.
As in the Caribbean islands, they have worked for the most exotic resorts installing indoor and outdoor bar stations, buffet areas and kitchen stations; in addition, to maintaining and repairing any hot and cold equipment that breaks down and malfunctions unexpectedly.
Finally, whether it's a new system or a remodeling project their refrigeration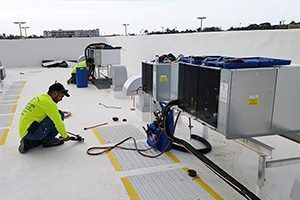 installers understand the complexity of commercial building refrigeration, as they have executed hundreds of units successfully from the ground up.
No job is too big or too small for The PKI Group to handle. Be part of their hundreds of satisfied customers worldwide, and let them earn your trust and confidence that they can handle any equipment in the most meticulously way.
For all your commercial kitchen installations and refrigeration installers needs, call today at 954-530-3757 or online at www.ThePkiGroup.com
Follow us on Facebook.