Hot and Cold Restaurant Equipment Repair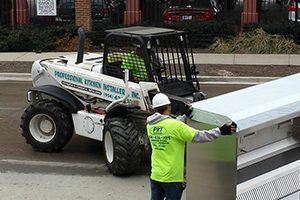 In business for forty years, The PKI Group has been providing commercial kitchen installations successfully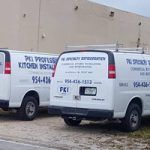 as well as repair services for the food and beverage industry nationally and internationally. They carry the most comprehensive inventory replacement parts, backed by certified crew members and operation managers to maintain the highest level of service that every business deserves.
Why Hire Our Services
Since 1979, they have been determined and pursued a desire for excellence and reliability to become the premier commercial kitchen installation company in South Florida. Their expert technicians with a fully-equipped fleet of service vehicles and factory parts are ready to respond to every client needs providing quality installations and repair services for the food and beverage industry,
In addition, our office team members are backed by cutting-edge operation systems to logistically accommodate your requested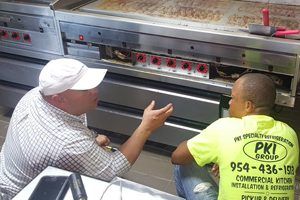 installation, maintenance, and repair services successfully and within schedule.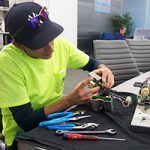 They also maintain and continuously keep the highest level of education and training of crew members in their in-house training center and at manufacturers facilities regarding new installation, maintenance, and repair methods of restaurant and refrigeration units.
Hot and Cold Restaurant Equipment Repair
The PKI Group conduct repairs on any commercial kitchen units with trained technicians capable of restoring back the operation of any equipment with factory parts. Also, quality control is achievable by performing all work with specialized technicians, some working for them, since the beginnings of The PKI Group.
Repair and Maintenance Methods
The PKI Group technicians maintain the replacement parts on all vehicles, increasing their first time "fix it" rate and 24/7 service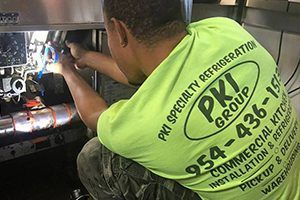 emergency calls, allowing minimal downtime on a malfunctioning restaurant unit. Also, its warehouse facility has replacement parts from major manufacturers to expedite the repair service.
Maintenance Program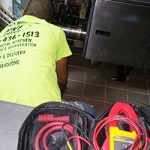 The PKI Group offers a vast variety of maintenance repair programs to extend the life of hot and cold restaurant equipment. With scheduled maintenance appointments, a business receives priority service avoiding expensive units downtime. The PKI Group goal is to help control the overall maintenance cost and have every restaurant unit working properly at all times.
The PKI Group – Hot and Cold Restaurant Equipment Repair
Call us today at 954-530-3757 for a FREE ESTIMATE
Follow us Facebook