What to Expect in a Successful Restaurant Refrigeration Installation
If you are in the restaurant, hotel, entertainment, or any other food and beverage industry, keeping food products fresh is vital for a successful business. Regarding commercial refrigeration systems, Restaurant Refrigeration Installation is very important and  the initial installation has to be very accurate because in the long run, the unit won't work correctly, and operations can come to a halt costing extra money. Any business depends on a refrigeration unit that works efficiently and at peak capacity to keep products at safe and at the proper temperature. That is why, a quality installation of skilled commercial refrigeration professionals is important and The PKI Group is a well known company in this regard.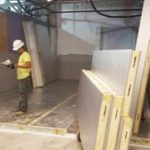 Trusting the adequate functionality of these type of units to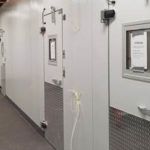 The PKI Group  will ensure that your installation is done with care, and precision by leveling all parts for optimal refrigeration performance to preventing leaking of any kind and cracking of adjacent walls.
Moreover, they only use ACR hard copper refrigeration lines for new installations and use thick suction line pipe insulation systems. Also, to prevent electrical cable shorts, the use of ceramic heat trace on the freezer drain line is is part of their installation process.
Once their receive a service phone call, one of their crews will arrive at your business, evaluate the surrounding area of the unit, make an estimate and proceed to installing the commercial refrigeration unit once it arrives to our headquarters or at your business.
Also, The PKI Group will prepare all the electrical, wiring, sealant and refrigerant of the unit beforehand, so the installation process is quick and streamlined. They will show up on time, maintain a clean work space and finish the job within schedule. Optimal performance and customer satisfaction is their priority as they understand your business depend on these type of operations.
The PKI Restaurant Refrigeration Installation Services
If your business depends on your commercial refrigerator to keep your products fresh and cool, then proper installation is critical. You need top of the line commercial refrigeration installation, along with reliable service and maintenance. For all your commercial refrigeration needs, use a high-quality commercial refrigeration company like The PKI Group, to get the job right the first time. Call 954-530-3757 or fill out a contact form.