Usually, commercial kitchen counters don't fit perfectly within each other or don't fit accurately with the corner walls due to uneven construction. That is why The PKI Group always delivers high-quality stainless steel kitchen counter modifications for the food and beverage industry, fabricating pieces that require precise welds.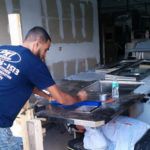 We are used to working with high-quality stainless steel appliances and kitchen counter units, that need to be durable under tough conditions. For example, outdoor bar equipment, counter-tops, and other stainless steel units exposed to daily weather conditions need precise welds that can withstand corrosion. Bad welds destroy the chromium of the metal, making it weak and not suitable for commercial use. That is why our expert welders have years of dealing with this type of metal protecting its anti-corrosive properties.
We have the experience and expertise to get your project done on time, either on-site or in our warehouse facility. We have accommodations not only to store items for the food and beverage industry but an area for fabrication with state of the art equipment. Our modern facilities can ensure that all your needs, for custom steel fabrication, are met efficiently. Our welders and fabrication specialists are qualified to install your stainless steel products on-site, ensuring high-quality workmanship.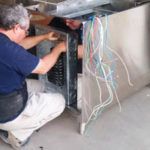 The PKI Group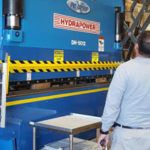 We understand equipment reliability and durability is key to the on-going success of any establishment. That is why The PKI Group uses major kitchen equipment manufacturers and suppliers who provide excellent quality, reliable, and robust commercial catering equipment that have the same level of customer service that we aim to provide to our customers. Also, we are always ready to discuss and advise on specific brands you may need in your workplace, and that is most suitable for your type of operation.
If you have any questions about our services, get in touch with us at 954-530-3757