Hot and cold equipment is the heart of your restaurant or commercial kitchen. Also, it has to be properly installed and professionally maintained; otherwise, it can hinder the overall success of your business. That is why, for professional food court hot and cold equipment installation, you can count on The PKI Group.
Why Hire Us?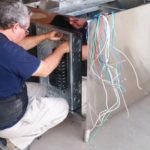 Based in South Florida, The PKI Group is a go-to company for restaurants and commercial kitchens' service needs. Offering food court hot and cold equipment installation, repair, and maintenance, they pride in high-quality services and professionalism. When you choose The PKI Group, you are choosing to work with an experienced team of certified hardworking technicians with the skills and expertise to install and repair all types of commercial kitchen equipment and parts. 
The PKI Group leadership, innovation, and expanding capabilities meet and exceed the ever-increasing needs of their clients through the finest equipment, state-of-the-art technology, and highly skilled employees.
Our Services
Hot and Cold Equipment Installation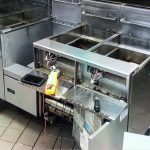 They can install, repair, and service many types of hot and cold commercial kitchen equipment regardless of age or manufacturer, with skilled technicians understanding that every equipment serves a critical function for your everyday business operations. 
Commercial Refrigeration
The PKI Group offers installation of all types of commercial refrigeration systems specializing in the installation of walk-in coolers and freezers. Also, their certified and professionally trained technicians will provide you with an efficient, timely service customized to your specific requirements. 
Pick Up & Delivery
You don't need to worry about driving your equipment to your destination. With their professional service, we can deliver it right to your job site. Apart from this, they can pick up equipment that needs repairs, servicing, etc. by one of our professional technicians.
Maintenance and Repair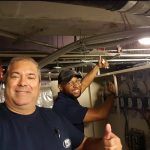 The PKI Group provides restaurant equipment repair and maintenance services to restaurants and commercial kitchens throughout the South Florida area. When your refrigeration system or other restaurant equipment is not working properly, it can cause issues for your business. Since such equipment is used on an everyday basis, it is essential to have it repaired in a timely manner. At The PKI Group, their experienced technicians have the skills and tools required to repair and maintain a wide variety of restaurant equipment. Trust their team to get the job done right.
Call 954-530-3757 to request a free onsite estimate today.