Complete Stainless Steel Water Curtain Installation
Stainless steel water curtains have gained in popularity for imparting a new aura to environments. One of this magnificent waterfalls is located at a reputed bank in San Juan, Puerto Rico manufactured by HARMONIC ENVIRONMENTS, a division of EMJAC INDUSTRIES.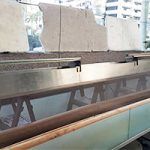 The PKI Group was recently called out to the island of San Juan, Puerto Rico to accomplish an expert job by replacing the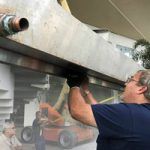 stainless steel water curtain as part of its maintenance routine.
The PKI team performed exceptionally well and installed a new steel water curtain as required. The job entailed shutting down the water supply, removing the old curtain, and bringing up a brand new one in its place.
'We are pleased that our team delivered as per expectations at San Juan, and installed a new steel water curtain just as required by our client. We welcome inquiries for stainless steel waterfall installation, waterfall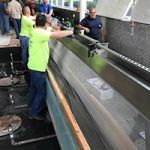 maintenance, and repair," said Ben Colon for the PKI Group.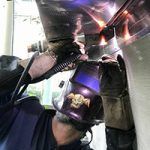 The PKI Group is trusted by commercial food and entertainment businesses for its acumen in providing kitchen design solutions. The clientele includes hotels, restaurants, casinos, schools and shopping plazas. The Group's specialty lies in refrigeration and commercial kitchen equipment. Among other services, it offers walk-in coolers, bar equipment installations as well as, pick-up-delivery and safe food and beverage warehousing for these industries.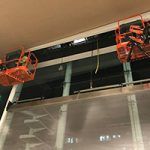 The qualified engineering team at PKI carries a rich experience and only trusted, and quality suppliers are contracted to offer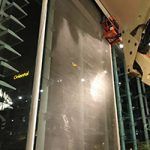 higher levels of customer service. All kitchen design solutions are made using the latest CAD software to maximize space utilization and meet the exact requirements of the facilities and up to code standards. The proposals include the quote, kitchen plan, and detailed equipment specifications. A dedicated project manager oversees the entire process from start to finish.
The PKI Group – Stainless Steel Water Curtain Installation
As one of the top international commercial kitchen installers specializing in refrigeration and installing commercial kitchen equipment, since 1979. The PKI Group has excelled in commercial kitchen design solutions and its service quality is known for its personalized and end result outlook.  For Onsite consultations please call 954-530-3757
Follow us on Facebook.