If your company handles perishable items, then you know how important the role of your refrigeration equipment is when it comes to keeping critical inventory fresh and crisp. Refrigerators, freezers, beer dispensers, walk-in coolers, and ice makers are a vital part of the food and beverage industry, and professional installation and optimal operational efficiency is a must. 
Why Hire Us?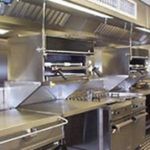 The PKI Group are industry experts in offering reliable residential and commercial refrigeration installation services in the South Florida area. They understand that your refrigeration systems are the heart of your business, and lengthy repair times and downtime are not an option. That's why they provide reliable and quick refrigeration installation and repair services to make sure your business keeps running smoothly.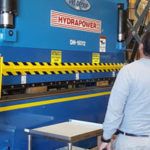 Their technicians are knowledgeable and experienced in all aspects of refrigeration installation, repair, and maintenance. Professional installation is not only essential for customer satisfaction, but it is also crucial for safety and health. Their motto is "no job is too big or too small for the PKI Group handle" as every client is important to them. Whether they have a small commercial refrigerator or a state-of-the-art commercial freezer needing installation, repair, or maintenance, they provide the same pristine service. 
Our Other Services
Welding & Modification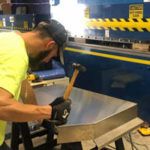 At The PKI Group, we have built numerous complex sheet metal products for residential and commercial clients over the years. On many projects, the plans call for fittings and duct sized to meet specific architectural requirements. Our skilled welders and fabricators have years of experience and expertise in sheet metal welding and modification for homes and commercial buildings. Some of the metals we work regularly include aluminum, stainless steel, copper, and galvanized sheet metal.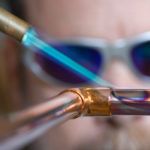 Gas Line Installation
Are you in need of adding a gas line to your property? If so, contact The PKI Group! Hiring an expert is extremely important when it comes to installing a gas line to use propane or natural gas for a building. Not only does hiring professionals allow you to make sure that the job is done right the first time, but it also ensures safety. The PKI Group will make an assessment and provide a solution that will best suit your goals. Their gas line installers are experienced, trained, and highly skilled to make sure that your entire gas line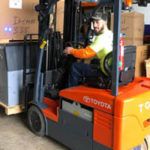 system is not only efficient and practical but also safe.
Warehousing
The PKI Group provides reliable warehousing services with state-of-the-art warehousing facilities, combined with years of expertise in the industry. Their flexible warehousing facility offers short or long-term storage equipped with 24-hour CCTV system, fire protection systems, humidity and temperature control, proper ventilation, and regular pest control. 
Call today for an onsite appointment at 954-530-3757