Our professionally trained staff can handle all kinds of restaurant equipment installations that require custom metal fabrication pieces to ensure the perfect fit. This requires our certified PKI welders to perform various specialized welding techniques to perform virtually every required metal fabrication process. In addition, our company offers secondary services, including 2D and 3D CAD capabilities, to ensure the task at hand.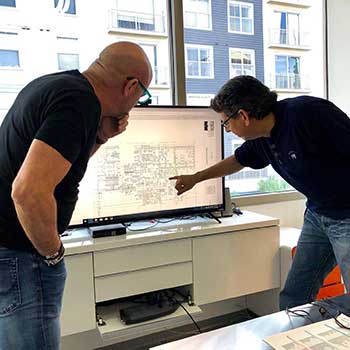 We can create one-of-a-kind stainless steel solutions with precision capabilities developed with CAD models from the customers' specifications; prior to forming and assembly. As a result, before individual components are sawed and laser-cut, verification of the measurements will be performed to proceed with welding.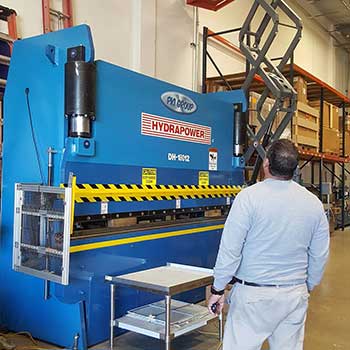 Our headquarters has a fabrication department with machines capable of bending and forming used by our team of skilled craftsmen. The finished components are perfectly polished to a 2-B finish, to be assembled with fasteners and welding, depending on the project.
Why Hire The PKI Group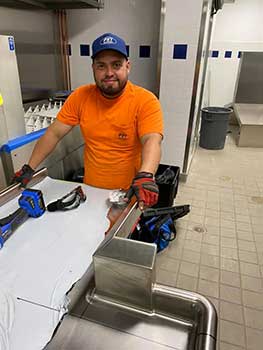 Our fabrication department has been delivering custom kitchen repair solutions to the food equipment industry for over 40 years. Our crew members provide preciseness and consistent results to deliver custom pieces required to install or repair any stainless steel unit. We are capable of delivering what we promise, no matter how big or small the job is.
Continuous improvement of our crew members and the proper credentials provide our clients the confidence to choose us as their main commercial kitchen installer. In addition, through continuous lean management practices, we have expanded our services, including refrigeration installations, service & repair, exhaust hood & equipment installation, pickup, delivery, and warehousing.
The PKI Group Your Professional Kitchen Installers
We have provided commercial kitchen design solutions for a number of commercial establishments such as hotels, restaurants, schools, casinos, and shopping plazas. /From walk-in coolers and freezers to bar equipment. We can also pickup-up, deliver and safely store your restaurant equipment and products. For Custom Metal Fabrication services, please call 954-530-3757