Are you looking for a commercial appliance repair company? In the food service industry, well-functioning and properly running appliances play an important role in keeping a business running smoothly. And when any one of your commercial appliances fails to function properly, it not only causes a business owner an inconvenience but a loss in terms of profit.
Luckily, The PKI Group offers commercial appliance repair services locally and internationally. Whether you are in need of regular maintenance or emergency repairs, you can count on our well-trained technicians to get the job done effectively and quickly.
Why Choose Us?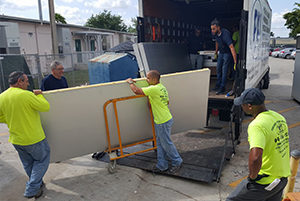 With years of experience in commercial appliance repairs, The PKI Group is the only place you will ever need to call. Our technicians are certified, professionals and they can repair any appliance efficiently with their practical knowledge and skills.
At The PKI Group, we are capable of dealing with the most demanding problem when it comes to commercial appliance repair. Time pressure does not upset us; instead, it gives us the chance to prove that The PKI Group has the capability to open the doors of success for your business.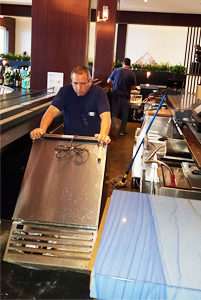 Our Services
We specialize in fixing any commercial appliance. Our services include (but not limited to) the following:
Refrigerator Repair
Whether you run a school a restaurant, or any other food and beverage business, it is important to keep your commercial refrigerator in a proper working condition. When a problem occurs, it may cost you a lot of money in buying a new appliance if you delay in contacting The PKI Group. Our aim is to have your commercial refrigerator functioning properly with minimal disruptions to your busy schedule as quickly as possible. That's why we offer our repair and maintenance services at a time that works best for you.
Freezer Repair
Your commercial freezer is vital to the continual success of your business. Maintenance and proper care, as well as quickly addressing problems before any damage occurs, can spare you thousands of dollars in ruined food and inconvenience of costly repairs. Our technicians can handle all of your repairs and maintenance on your schedule to ensure minimal disruption to your business.
Oven, Stove Top, and Ice Machine Repair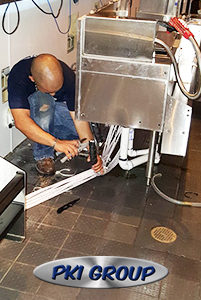 Commercial ovens, stove tops, and ranges are widely used appliances in the food service industry. It is important to keep them working in good condition to ensure the success of your business, in addition to safety, health, and happiness of your customers.
Commercial ice machines offer the refreshing indulgence of ice-cold drinks to your customers. If you are facing any problems with this appliance – whether it's not performing like it used to or it has stopped working completely – The PKI Group should be your first call. Our repair technicians and professional service can keep your ice maker in peak condition year-round.
The PKI Group – Commercial Appliance Repair
From maintenance to repairs, we've got you covered. Our technicians can handle any problem related to your range, oven, or stove top. Don't hesitate to give us a call 954-530-3757 for any questions regarding your commercial appliance repair needs! To fill a contact form HERE.
Follow us on Facebook.