Gas Installation by The PKI Group
Installing gas in a commercial kitchen is an intricate process, and it requires hiring professionals like The PKI Group. The safety of the installation is very important because if the gas installation is not done correctly, there could be major consequences. Having gas leaks, accidental fires or something else could do serious damage to the kitchen, and more importantly, the patrons and workers of the restaurant could get injured as well.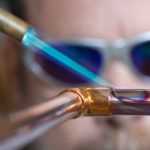 Gas installations in a commercial kitchen need to done by experts in their field. This means that gas installers need to run the tubes for the natural gas of the ovens, and stoves. Because there are certain nozzles and clamps that have to properly connected and closed off, a nonprofessional should not try to do this type of gas installations.
Commercial kitchens have multiple gas line connections. You have big industrial ovens that take a lot of gas to run, and depending on their business hours they run all day long. Not to mention you have the stoves and grills in the kitchens that need the proper treatment so the gas lines can be connected, yet are still safe.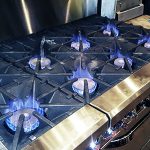 If you are looking for a gas installation in your brand commercial kitchen, or you are looking to get a gas installation in a remodeled kitchen, it is important to call The PKI Group, your trusted kitchen installers. We work base on the safety regulations and requirements of gas piping systems, appliances, equipment, and related accessories processes. We work based by the rules for piping systems materials, piping testing, purging, combustion and ventilation air supply. We are a reliable company with more than 30 years of experience in the industry with a proven record of international kitchen installations. Call today at 954-530-3757 or click HERE to fill out a quick form.
More Commercial Kitchen Services by PKI