Kitchen Equipment Repair
Are you looking for a kitchen equipment repair? Kitchen equipment in hotels, restaurants, and any other food and beverage business, must work properly at all times. Why? Because the efficiency of these appliances such as ovens, refrigerators, and freezers are what brings revenue to businesses. That's why The PKI Group offers its kitchen equipment/appliance repair and maintenance services throughout Florida. Our technicians are dedicated professionals and with their kitchen equipment repair service, your business will run like a clockwork.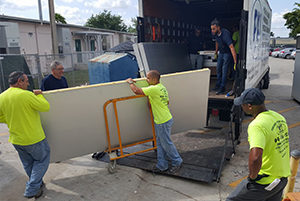 Every technician at The PKI Group has remarkable skills, and this is essential when you need repairs for different kitchen appliances. We can take care of everything with equal dedication and attention. We are proud of the great organization and efficiency of our team and their profound dedication to the demands of our clients. We carry all the latest and necessary tools either to offer immediate stove repair or to replace the worn parts of an old gas installation. Devotion and thoroughness highlight all services provided by The PKI Group. You can count on us for any kitchen equipment repair job.
Our Services
We provide 24/7 repair and maintenance service for commercial cooking appliances. We are the one-stop-shop for all your kitchen equipment repair needs.
Our services include (but not limited to) the following:
Refrigeration Repair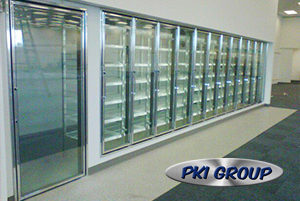 From prep tables and walk-in freezers to ice makers and display coolers, proper refrigeration is a vital part of food safety and customer satisfaction. When a refrigeration unit malfunctions, not only can it affect your perishable items, but your business as well.
The PKI Group offers refrigeration unit maintenance, repairs, and other related services for all types of refrigerator units commonly found in Florida's commercial kitchens We also provide 24-hour emergency repairs.
Beverage Equipment Repair
With the press of a button or pull of a handle, drink dispensers are the easiest ways to keep customers satisfied and refreshed. And, having your beverage equipment repaired is quite convenient when you call The PKI Group. We are available to serve institutions and restaurants throughout Florida.
Oven, Broiler, and Range Repair
Trust The PKI Group for all your oven, broiler, and range repair and service needs. With a team of qualified technicians on staff, getting a quick repair or replacement part is just a phone call away!
Baking Oven Repair
The PKI Group offers preventative maintenance programs, installation, repair, and service for commercial baking equipment. For your hotel, restaurant, commercial bakery, or institution, we can service all baking-related items.
The PKI Group – Kitchen Equipment Repair
If you have any questions call us today at 954-530-3757 or click Equipment Repair for further assistance.
Follow us on Facebook.
More Commercial Kitchen Services by PKI