Looking For A Walk in Cooler Installation?
Are you in need of a walk in cooler installation service for your restaurant? Walk in coolers are a valuable asset in your restaurant business if you want your ingredients to remain completely fresh for the following day. Major brands of walk-in coolers are built to last so you can use them for a long, long time. It makes sense that you want to hire a trustworthy service provider for a walk in cooler installation like The PKI Group.
Why Should You Hire The PKI Group Walk In Cooler Installation
Services
• Combined Experience
Our company not only has years 40 years of experience in the commercial kitchen installation industry but also, the combined experience of all or our tech staff outnumber any years other company may have. This way, you can rest assured we know our job very well, and experience is one of the things you need to consider.
• Timely and Economical Service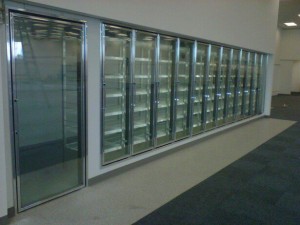 When it comes to walk in cooler installation service, expertise is the first thing you need to look for. That's why for our company time is of the essence when it comes to any kind of service and when you are saving time, you are saving money.
• Dedicated Customer Support
Whenever you need our services or have any question, we will be there. In that sense, it is a great to choose our company that has a dedicated customer support. This allows you to be completely sure that if things go wrong, your walk-in cooler installation service is there to fix whatever problem there may be. We will also assign a project manager to help you during the walk in cooler installation process, such as meetings, implementation, and completion of the project.
Are you in need of a Walk In Cooler Installation?
The PKI Group commercial kitchen installers offer restaurant hood installation services for any food and beverage industry. We are a very well known worldwide company with more than 40 years in the business, with trained staff experts in all kinds of food and beverage equipment installations. Refrigeration installation, exhaust hood installation, stainless steel modification, pick-up, delivery, warehousing and kitchen demolition. Call us today at 954-436-1513 or Click Quote.
More Commercial Kitchen Services by PKI