Are you searching for the best commercial kitchen equipment installer? For many business owners is something to consider when having a kitchen remodeling. To make your food and beverage crew more comfortable and enhance their performance and cooking skills, is advisable to be up to date with energy efficient and state of the art commercial kitchen equipment. For example, as a kitchen exhaust is an important part of your restaurant, a well stainless steel kitchen counter installation is a must.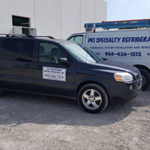 Why Hire Us?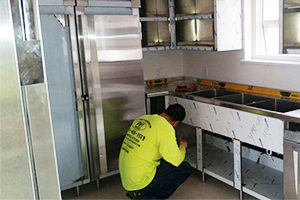 The PKI Group crew is trained to remove old equipment and install any size of commercial kitchen equipment, no matter where the location of your business is. We serve many clients in Florida and other cities in the United States as well as internationally. Our years of experience makes us more than capable to assist and complete any commercial kitchen related service including maintenance and repair.
Our Commercial Kitchen Exhaust Installation Service
The PKI Group technicians are licensed and would help you with your decision-making process. Our technicians have many years of experience in the business. Having your kitchen exhaust system installed professionally by the PKI group would be the best way to get the most out of your food and beverage business.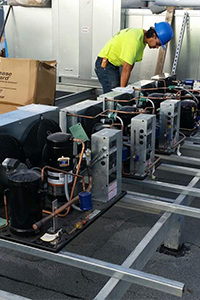 Commercial Installation Refrigeration Systems
We understand that a kitchen ventilation system needs to be air balanced. The PKI Group makes sure that it's done professionally and with up to code standards, for the safety of your employees and patrons. We provide maintenance follow up to suit your particular needs and to keep your refrigeration system last longer.
The PKI Group – Commercial Kitchen Equipment Installer
We are available for more questions regarding your commercial kitchen installations needs. Click here to see our installations gallery and call us today at 954-530-3757 for further assistance.
Follow us on Facebook.