If you're determined to make your restaurant a resounding success, you need to invest accordingly. Commercial kitchen installations and the proper layout can benefit your business to be more successful.
Productivity
Employees may find it hard to be productive in a cramped kitchen not made for commercial use. Chefs and servers bumping into each other in the kitchen at every turn prevent the appropriate workflow for everyone to work cohesively.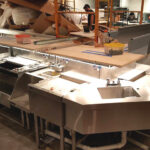 Health Standards and Code
When running a restaurant, you need to adhere to many guidelines and regulations to ensure that your business is safe. Every state has different guidelines on what is considered sanitary and healthy. Depending on where your restaurant is located, you must ensure that you're adhering to them. Up to code installations would make it safer and easier for the proper restaurant workflow.
Safety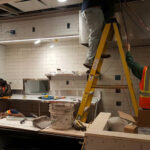 Nothing matters more than your employees being safe while in their workplace. Injuries can not only slow them and your business down but also make you liable for lawsuits. When you want everything to go smoothly, you have to ensure the utmost safety for your employees.
Organization
A commercial kitchen layout will prioritize your employees' health above all. It can ensure that safety equipment is available if a fire breaks out. You have to ensure that you're taking all steps to maintain the safety of your employees in your restaurant.
Satisfaction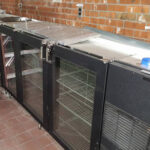 Your employees spend their entire day in the kitchen of your restaurant. Getting commercial kitchen installers to do an exemplary job for your kitchen can ensure long-term satisfaction for your employees. When your kitchen is designed, keeping every installation detail in mind can lead to better results over time.
Looking for Commercial Kitchen Installation? We Can Help
When you're ready to elevate your restaurant's kitchen, it's time to contact PKI Group. Our professional installers will have the commercial kitchen of your dreams set up so you can get your business running smoothly.  Contact the PKI Group today to get your commercial kitchen installation started at 954-530-3757