The PKI Group is a commercial refrigeration company that can cover all your refrigeration needs. They understand how important it is to keep inventory cooled at all times as businesses require their inventory to have the proper cooling and storage.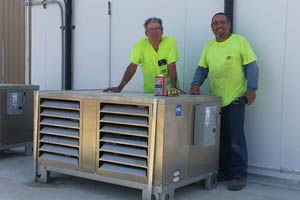 With 40 years of experience providing commercial refrigeration services for the food and beverage industry, they have mastered their installation and maintenance methods to be the number one commercial refrigeration installers in Florida.
Although based in Florida, they extend their services throughout the entire country and overseas. Their knowledgeable, trained, and highly skilled technicians serve local businesses as well as large corporations, helping clients keep their valuable equipment running optimally.
The PKI Group Services
Commercial Refrigeration Installation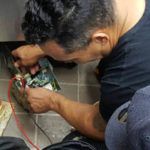 The PKI Group can install walk-in coolers, freezers, large chiller systems, ice machines, and other related units for restaurants and bars, hotels, grocery stores, and convenience stores. Their installations will keep your units working without issues for years to come.
Commercial Refrigeration Maintenance and Repair
The PKI Group offers quality commercial refrigeration repair service at a time that works best for you. Aiming to cause little to no disruption to your business workday, they can fix your refrigeration problems quickly so that you can resume business operations as soon as possible. They understand the urgency of situations such as walk-in coolers, deep freezers, or other refrigeration equipment not working and breaking unexpectedly. That is why the PKI group also provides preventive maintenance services to help ensure your commercial refrigeration system operates at peak performance.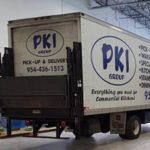 Warehousing
Nowadays, every business is looking for a reliable single-source solution for their warehousing needs. The PKI Group is that company to give you a complete solution from packaging, storage, and warehousing. We have experienced and technical staff equipped with the latest inventory management and state-of-the-art storage system to offer reliable warehousing services across the South Florida area.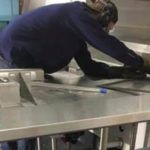 Welding
When the installation requires unit modifications, they provide premium welding services. The PKI Group experienced, and skilled welders have the field experience, and expertise takes welding to another level. They have welded on a wide variety of materials and industrial equipment specializing in stainless steel providing quality welding services.
Count the PKI Group professional commercial refrigeration services
Offering unparalleled commercial refrigeration services for companies like grocery stores, restaurants, and many other businesses that rely on commercial refrigeration systems. Visit https://thepkigroup.com/ for a free consultation on your commercial project or call 954-530-3757