Walk-in cooler installation is a significant investment for a restaurant business, so keeping yours in good shape is important. If you have a walk-in cooler that has already broken down and needs replacement – or if you suspect it will need replacement soon – some signs can point out the problem for owners to watch out for. They include:
1. A High Electric Bill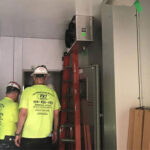 A high electric bill is one of the biggest signs that your walk-in cooler needs replacement. If you have had to start running your HVAC system more often to compensate for the lack of cold air from your cooler, your electric bill is going to be much higher than average.
2. Frequent Breakdowns
Walk-in coolers are made of many different parts that wear out over time. It is not uncommon to experience frequent breakdowns that need repairs or replacements for some part or another. If your walk-in cooler experiences multiple minor issues within a short period, it might be on its last legs and needs replacement soon. Most walk-ins have a lifespan of around ten years, so if yours is significantly older than that, it's probably time for a new walk-in cooler installation.
3. Frequent Temperature Fluctuation in 
If you notice that the inside of your walk-in cooler keeps fluctuating in temperature, it is probably time to replace it. Constant swings in the internal temperature are just another sign that something has gone wrong with your system and needs replacement soon.
4. A Stale Odor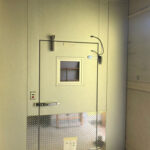 If your cooler starts to smell bad, that is often a sign that it is no longer functioning properly. Walk-in coolers are designed to remove excess moisture from the air, which can cause it to have a stale odor.
The stagnant air inside a walk-in cooler can create this unpleasant odor over time. If you notice that this happens often or if the interior surface of the coolers seems to be moist, it might be time for a replacement.
5. Water Leaks
Water leaks are another common sign of a walk-in cooler on its last legs. If you notice water dripping from the fixtures, ceiling, or any other section of your walk-in's internal system, it is time to replace your whole unit and not just one component. Water leaks can damage other components and cause more complications for your business over time.
6. Dirty Cooler Interior
If you have not cleaned your walk-in cooler in a while, that might cause some of the problems with it. In fact, not performing routine maintenance on your walk-in cooler can cause buildup that makes it harder for the system to function properly and reduce its lifespan. If you find any of these signs in your walk-in cooler, it's a good idea to call The PKI Group to inspect the problem and develop a solution.
Call The PKI Group To Handle Walk-In Cooler Installation in Your Restaurant Business
The PKI Group is a leading restaurant equipment installation and repair service. We have a team of expert technicians who can handle any problem you encounter with your walk-in cooler system on time. For FREE estimate at 954-530-3757