If you own a restaurant that needs a makeover and storing your equipment in-house is impossible due to the lack of space, then The PKI Group warehousing services can help! Strategically located in the industrial area of Tamarac Florida, allows for fast access and quick delivery of commercial kitchen products by The PKI delivery team. Our facilities features include high-density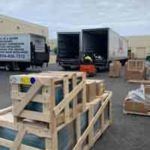 racking, temperature, and humidity control systems, and 24-hour security monitoring.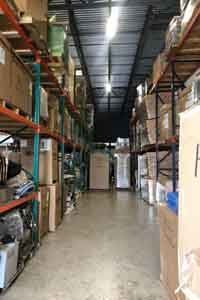 We have developed some exceptional client relationships throughout our 40 years in business, fulfilling their requests and working hard to gain their respect and trust prioritizing their unique needs.
Whether you are opening a new food business, relocating, or renovating a current one, our team offers cost-effective warehousing services to cover all your restaurant equipment warehousing needs.
Our warehousing services include temporary, seasonal, and long-term rates tailored to suit your specific needs and budget. We offer fast pick-up/delivery services from refrigeration units, kitchen hoods, and restaurant furniture to anything related to this industry.
Our warehouse transaction fees allow customers to store their equipment on a monthly basis or as long as they need with a wide range of storage and logistics solutions. Also, expedited pick-up/delivery is available upon request!
Warehousing Services
Secured 24/7 video surveillance monitoring
Temperature, and climate controlled storage facility
Computerized inventory
On-line customer inventory reports
Bar-coding, re-packaging, labeling and quality control
Packing, Pick-up, and delivery
The PKI Group – Warehousing Restaurant Equipment Accommodations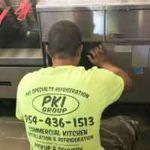 From basic restaurant, storage needs to intricate warehousing and daily deliveries, The PKI Group, will be your trusted partner.
The PKI Group is a top international commercial kitchen installer specializing in refrigeration and commercial kitchen equipment installation since 1979, The PKI Group has excelled in commercial kitchen design solutions and its service quality is known for its personalized and end result outlook.
Schedule your next project at 954-530-3757 or email you quote requests to Natalia@pkigroup.net & Annie@pkigroup.net
Follow us on Facebook.2