Restaurant Refrigeration Repair
Did the cooler or refrigerator system in your busy restaurant suddenly break down? Are you worried that all your food supply might decompose due to the temperature getting closer to the danger zone? If that is the case, don't let refrigeration emergencies prevent you from getting through the day. Count on The PKI Group emergency refrigeration repair services as they understand the food and beverage industry never sleeps!
Why Hire Us?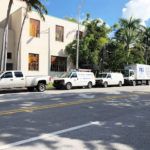 The PKI Group is a premier refrigeration servicing company that has been in business for 40 years.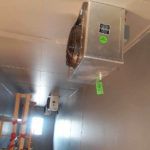 During that time, they have completed numerous commercial refrigeration installations, and thousands of service repair calls even on holidays and weekends.
The PKI Group technicians are skilled, licensed and professionally trained, committed to meet the ever-increasing needs of repairs and maintenance services in the food service industry. With the highest quality tools, equipment, and factory replacement parts, they will guarantee a reliable service job.
The PKI Group Services
Commercial Refrigeration Installation
At The PKI Group, they have the expertise for quality commercial refrigeration installation and the trust of many restaurant owners and food service facilities to handle all their equipment repair needs. They have the trucks stocked with the most common refrigeration parts to solve any refrigeration problem even at late hours.
Emergency Commercial Refrigeration Repairs
Emergency commercial refrigeration repairs are generally the most feared because businesses depend heavily on those walk-in coolers, refrigerators, and ice machines. They hold expensive products and play an essential role in running a successful business; that's why they offer reliable and budget-friendly refrigeration repair services.
Preventive Maintenance
Restaurants depend on reliable working and functional commercial refrigeration units. Most refrigeration repair issues come from inadequate cleaning and maintenance of your appliances. That's why a maintenance plan is important to keep a refrigeration unit running at peak efficiency year-round.
The PKI Group offers a personalized preventive maintenance service that makes appliances run in optimal conditions at peak hours. With these services the lifetime of the unit could be extended if appropriately served.
If you have any more questions regarding preventive maintenance services, please feel free to contact us at 954-530-3757 or click  fill out a quick form!
Follow us on Facebook.