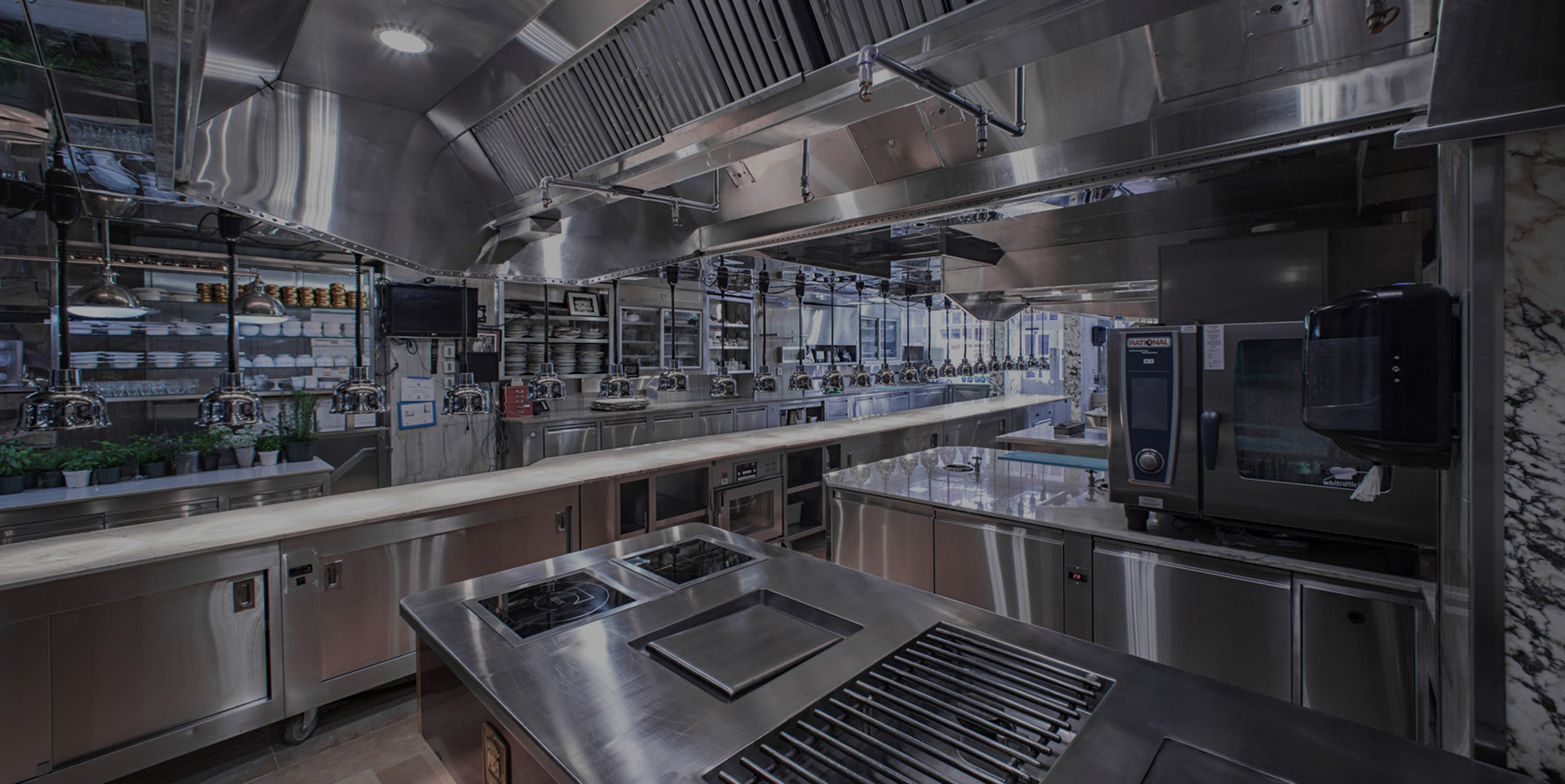 WELCOME
PKI GROUP YOUR TRUSTED KITCHEN INSTALLERS
SEE OUR PROJECTS ⇒
Your Trusted Kitchen Installer Since 1979

Specializing in refrigeration and commercial kitchen equipment
Specializing In Commercial Refrigeration Repair Davie Florida
Searching for Commercial Refrigeration Repair in Davie FL?
If so, we can help! Expert installation and careful maintenance of your commercial refrigeration can make your restaurant or any other food and beverage business run smoothly at all times. It is recommended that you trust a company that not only will install the equipment properly but also that has years of experience repairing all makes and models to guarantee your commercial refrigeration working as expected at all times. The PKI Group is the best choice in this regard.
Why Hire Us?
The PKI Group offers dependable and fast commercial refrigeration services in Davie and its surrounding areas. Our certified and highly trained staff offers installation, repair, service, and maintenance of commercial refrigeration systems for various industries. We install, repair, and service all major commercial refrigeration brands. Customer satisfaction is our top priority. So you rest assured all your commercial refrigeration equipment is in good hands.
We have been in the commercial refrigeration business for many years, and our reputation has always grown and continues to be our primary concern. That's why we strive to do the job right the first time and take great care of our customers. Food and beverage businesses are looking for commercial refrigeration companies like The PKI Group. We would be honored to be your trusted commercial refrigeration company committed to offering you superior service 24/7.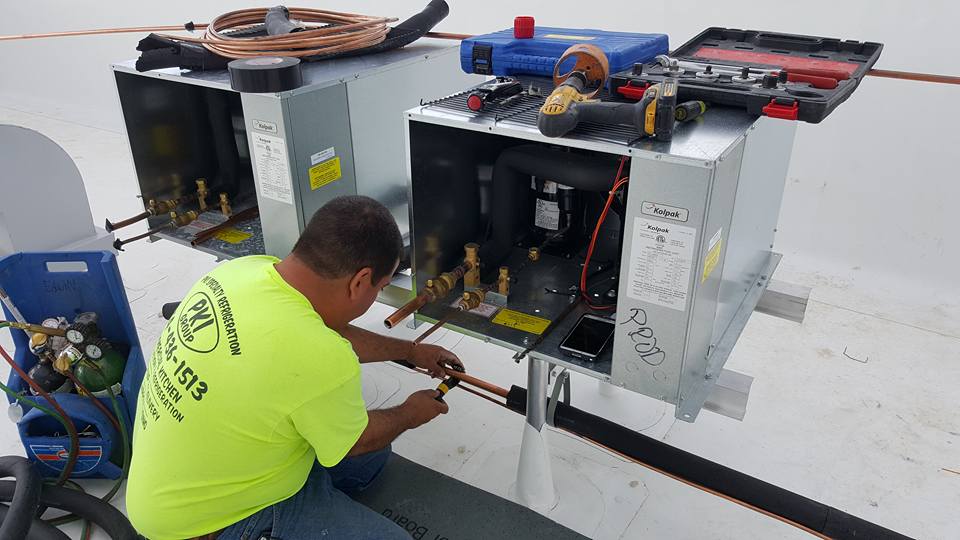 Latest Reviews:
[RICH_REVIEWS_SHOW num="1″]
Featured Projects
Bar Restaurant Equipment Installation

Foodservice and Hospitality Equipment Installation

Bar Equipment and Freezer Panels Installation

Commercial Kitchen Install Tampa Florida

Stainless Steel Counter Drawer Modification Services

Sneeze Guard Installation For The Baha Mar Resort

The PKI Group Food Truck Interior Restoration

The PKI Group Commercial Kitchen Cleaning Services

The PKI Group Refrigeration Installation Orlando Florida

Indoor and Outdoor Stainless Steel Waterfall Installation

Installation and Maintenance of Stainless Steel Waterfall Systems

Commercial Kitchen Hood Installation Near Me

The PKI Group Hot and Cold Maintenance Service

The PKI Group Complete Commercial Kitchen Installation

The PKI Group Hot and Cold Maintenance Certifications

The PKI Group Hyde Park Prime Steakhouse Equipment Installation

The PKI Group Custom Welding Modification Services

The PKI Group NBC/Telemundo Installation Project

The PKI Group New Kitchen Equipment Installation

The PKI Group Walk-in Cooler Installation Services

The PKI Group Bar Equipment Installation Services

The PKI Group Hot and Cold Service Technical Support

Fast Restaurant Equipment Repair

Commercial Kitchen Equipment Services

Professional Food Equipment Services

Restaurant Equipment Repair Services

Food Service Equipment Installation

Commercial Hood Installation Services

Commercial Refrigeration Repair Fort Lauderdale

The PKI Group Refrigeration Repair Miami

Kitchen Equipment Installers Florida

The PKI Group Restaurant Installation Services

Commercial Refrigeration Installation Tamarac Florida

Stainless Steel Waterfall Curtain Replacement by The PKI Group

Kitchen Equipment Installation by The PKI Group

PKI Group Refrigeration Service Installation

Boca Raton Commercial Hood Installation

The PKI Group Stainless Steel Column Cover Installation

The PKI Group Stainless Steel Counter Top Repair

The PKI Group Commercial Refrigeration Installation

Bahamas Commercial Hood Installation

Virgin Islands Pool Bar Installation

Commercial Kitchen Installation Braves Stadium

Custom Commercial Kitchen Installers

Commercial Refrigeration Installation Nassau Airport

Commercial Refrigeration Installation Orlando FL

American Express Refrigeration Installation

Hospital Kitchen Installation

Bahia Mar Golf Clubhouse Kitchen Installation

Hawks Cay Resort Commercial Refrigeration

Capital View Commercial Kitchen Installation

St Croix Commercial Kitchen Installation

Atlantis Resort Kitchen Installation

Commercial Kitchen Installation Amalie Stadium

Margaritaville Commercial Installation Miami Airport

Commercial Kitchen Challenge St. Thomas

Commercial Kitchen Repair Puerto Rico

Commercial Refrigeration South Beach

Commercial Kitchen Refrigeration Margaritaville

Commercial Kitchen and Buffet Installation

Casino and Resort Kitchen Installation

Resort & Hotel Kitchen Installation

Kitchen Hood Installations

Walk-In Cooler Installation

Restaurant & Bar Installation

Shopping Plaza Kitchen Installation

Commercial Kitchen Installation Cheesecake Factory
See The PKI Group Accomplish Perfect Kitchen Installations
Commercial Hood Installation
Specializing In Commercial Refrigeration Repair Davie Florida
Commercial Refrigeration Installation
Whether you are building a new restaurant or upgrading an existing one, contact The PKI Group today! We help you choose the system that is best suited for your budget and needs, providing courteous, and professional services at all times.
Commercial Refrigeration Repair
Finding a reliable commercial refrigeration repair company can be a daunting task, particularly when you are faced with a leaking unit that is incapable of satisfying your business needs. Don't settle for amateur and unpredictable technicians! The PKI Group is the only call you need to make for your commercial refrigeration system needs. Our expert repair technicians will quickly diagnose the problem and offer prompt service, so your unit is up and running in no time.
Commercial Refrigeration Maintenance
Proper maintenance is crucial for commercial refrigeration systems, especially in locations with high temperatures. The temperatures in Davie region can lead your commercial refrigeration systems trying to compete with the external air temperature. The PKI Group offers preventive maintenance program with scheduled service checks so that your refrigeration system keeps running in tip-top shape. With our scheduled maintenance program, we will help determine potential problems beforehand, so you don't run into them later.
The PKI Group serves Davie Florida & More
Serving Davie, the United States and Internationally…
The PKI Group has built and installed kitchens for hundreds of clients since 1979. Contact us today for a perfect Commercial Kitchen Installation everytime.